Political leader of the Unity Labour Party, Prime Minister Ralph Gonsalves might have lost one of the two men that political observers say could replace him in both those capacities.
The prime minister told a rally on Saturday that founder of the main opposition New Democratic Party, former Prime Minister Sir James Mitchell suggested over a year ago that either Minister of Agriculture Saboto Caesar or Minister of Finance, Camillo Gonsalves, the prime minister's son, join the NDP.
Gonsalves made the revelation on Saturday at the rally in Argyle to mark the first anniversary of the opening of the Argyle International Airport.
"Camillo and Saboto were in Bequia and son Mitchell knew they were there and asked them to come for lunch by him. So they went," Gonsalves said.
"They sit down and you know Son Mitchell is a fella, Sir James is a fella, even when he doh have any cards to play, he tell yo' ah putting me cards on the table. He's that kinda man.
"So he tell Camillo and Saboto I putting my cards on the table, just over a year ago, when Eustace was still leader of the NDP," the prime minister said.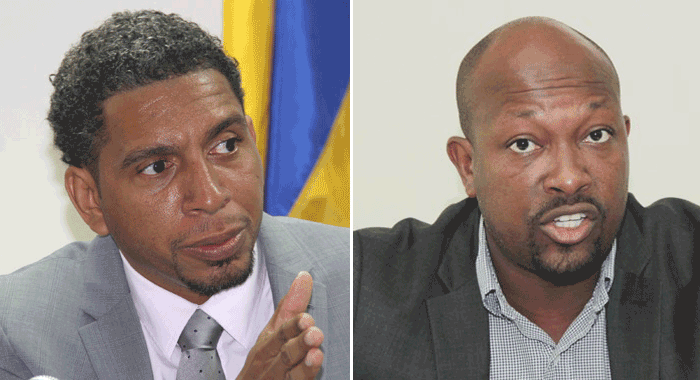 In November 2016, Member of Parliament for the Northern Grenadines, Godwin Friday, replaced his East Kingstown colleague, Arnhim Eustace as president of the NDP and Leader of the Opposition.
Continuing his story, Gonsalves said:
"He (Sir James) said, 'Listen to me. I'm interested in this country.' And I believe that," Gonsalves commented.
"And he said, 'Eustace is not a leader, Friday is not a leader and they don't have anybody in the NDP to lead.' He say, 'But the ULP, you all have an abundance of riches.' So he say, 'My idea, it doesn't matter [to] me which one of you — Camillo, you or Saboto, you — one you come to say you coming to the NDP and I will help to mek you leader so that for the next 20 years, St. Vincent will have two good leaders, one leading NDP and one leading ULP.'
"You see, well Sabby and Camillo say, 'no, no, no, no, no. It means that on the basis of what you say, we will be there for another 20 years.'
"So, I don't know what get into him all of sudden to come out and talk," Gonsalves said.
On Wednesday, Sir James, in an interview on Boom FM was critical of government lawmakers' move to block, on Jan. 31, debate on a motion of no confidence brought against the government.
He presented the development as undiplomatic.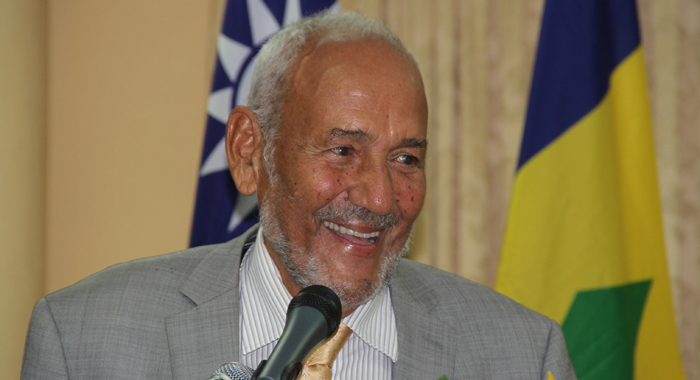 The retired politician was also very critical of the handling of the saga involving former model Yugge Farrell, who has alleged that she had a years' long extramarital relationship with Camillo.
Farrell spent most of January in court-ordered psychiatric evaluation after being charged with using abusing language to Camillo's wife, Karen Duncan-Gonsalves in Kingstown on Jan. 4.
She has been granted EC$1,000 bail and will return to court on Dec. 17 for trial.
On Saturday, Gonsalves tried to contextualise Sir James' comments on radio last Wednesday.
"I don't know if [it] is because it's the anniversary for the airport and he (Sir James) has said in his book that his major policy disappointment in office is that he didn't do anything for airport development on St. Vincent," Gonsalves said of his predecessor, who left office after 17 years, in October 2000, ahead of the election in March 2001, which the NDP lost under Eustace's leadership.
If either Caesar or the younger Gonsalves had joined the NDP, it would have meant that the ULP administration would have fallen since it only enjoys a one-seat majority in the 15-member Parliament.