Police in St. Vincent and the Grenadine (SVG) have dispatched one of their most experienced detectives to Antigua in connection with a two-pronged investigation into the alleged production of fraudulent Antigua and Barbuda passports.
Acting Commissioner of Police Colin John confirmed to iWitness News that an assistant superintendent, an inspector, and a corporal of police have been dispatched to Antigua and Barbuda.
The three police officers have been sworn in as special constables and will have powers of arrest in Antigua and Barbuda.
The police chief, however, declined to reveal their identities or to comment to the exact role that they are expected to play.
John said, however, that the officers would remain in Antigua and Barbuda for as long as their skills are needed to help with the investigation there.
The police chief further told iWitness News that detectives in SVG have detained and questioned a number of persons as part of the investigation.
Police have remained tight-lipped about the investigation, which began on April 6 when officers from the Narcotics Unit responded to a tip and nabbed two men at the gap leading to Argyle International Airport.
The men are said to have been found with bio-data pages for Antigua and Barbuda passports and a special printer for the printing of the documents.
Reports are that the men had some completed bio-data pages and others at various stages of completion.
On April 9, police in Kingstown wrote to their counterparts in St. John's saying they were investigating the discovery of five Antiguan passport bio pages suspected to be false instruments.
Antiguan media reports cited the letter as saying that during the investigation in SVG, the name "Ray John" surfaced.
The bio pages are said to contain the names of people from a number of countries, including Australia and Pakistan.
One of the men is said to have handed over to police a thumb drive said to contain information police were looking for during a search of his house, the media report cited the letter as saying.
The suspect is said to have told police in SVG that John had telephoned him and asked him to print bio pages in the format of the Antiguan passport.
The man is said to have told police that he printed five pages and did not have time to print the last three and that John provided the money for the special printer for producing the documents.
This week, SVG again featured in the investigation being conducted in Antigua and Barbuda as senior cop who was born in SVG was suspended from duty.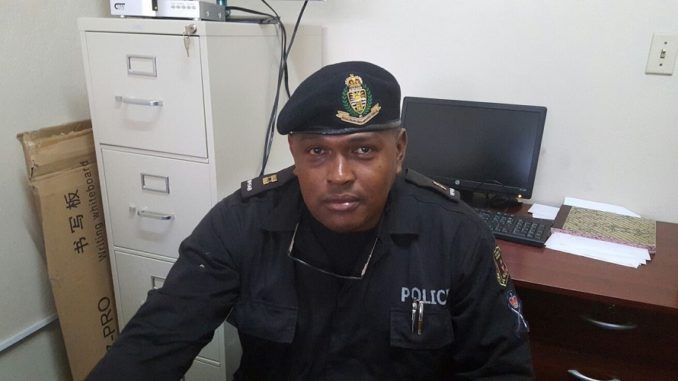 "Superintendent of Police Ray John has been suspended from active duties, due to his alleged involvement in the matter," the Antigua police force's Office of Strategic Communications (STRATCOM) said in a statement.
Antiguan media reports say that John was suspended after his home was searched, and police have detained two of his relatives.
STRATCOM said that the Royal St Vincent and the Grenadines Police Force, the Royal Police Force of Antigua and Barbuda and other law enforcement agencies are conducting an investigation surrounding allegations of fraudulent Antigua and Barbuda passports being printed in SVG.
John is the second Vincentian police officer in Antigua and Barbuda to be suspended from duty in recent weeks.
In early April, Vincentian Wendel Robinson was suspended with immediate effect as Commissioner of Police in Antigua and Barbuda, about two years after he was confirmed in the post.
The Antigua Observer newspaper said that Robinson was suspended amidst a sex scandal that has triggered an investigation, which is being led by his successor in the post, Deputy Commissioner of Police Atlee Rodney.