Keartons residents Paul Stephens and Je-Tonnia Thomas, the 32-year-old woman who died of heart failure on May 10, were not legally married.
"To be honest with you, Je-Tonnia and I were supposed to get married in July but because of the close relationship we have, she would go around saying, 'I am Je-Tonnia Stephens' and all these kinds of things," Stephens told iWitness News on Thursday.
"She would wear her married (wedding) ring. As a matter of fact, we accept our marriage, even though we didn't go to church. We accepted the fact that we were living like a married couple. But we were about to get married in July when the marriage officer comes from America. So that is the reason why the information was going around that we were married."
When news broke of the death of Thomas, who is originally from Chauncey, a photo was circulated on social media of a woman purporting to be the deceased with her throat slit, but of which police later said was not Thomas.
A post mortem examination found that Thomas died of heart failure as a result of an undiagnosed condition that saw her heart growing larger than normal.
Stephen was initially reluctant to discuss with iWitness News whether he and Thomas, who he met just a year ago and now have a 4-month-old daughter, were legally married.
"Well, to be honest, I don't even want to answer these questions right now because those things don't make no sense to me right now," Stephens, a 52-year-old businessman, originally of Chateaubelair, told iWitness News.
"I mean it is too much questioning and questioning," he said.
Stephen added:
"Je-Tonnia was living here with me and the most I can tell you, we have a wonderful life going. Let me be honest with you, she enjoy being a part of me, she [was] enjoying her life and all these things so anything behind that, I don't want to get involved in that no more because I don't see what the problem, the issue [is] coming from; too much of thing behind something I have not done.
"We were having a good thing, a good life and that is the most important thing that I have to say," Thomas told iWitness News.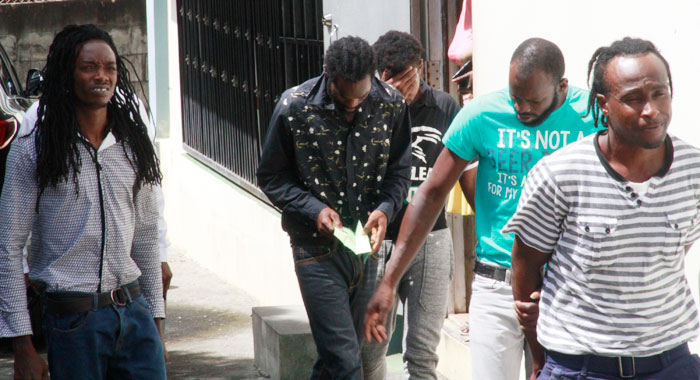 Thursday's interview came hours after five men were charged in connection with the "vigilante"-style beating Stephens suffered at Thomas' funeral at Chauncey Cemetery on Sunday.
Suggestions are that the person who attacked Stephens were not satisfied that Je-Tonnia Thomas had died of heart failure as the pathologist found.
But Stephens had this to say to some of those who are raising questions about their marital status.
"If I really have to speak things that Je-Tonnia said it would look embarrassing to who is trying to raise [questions] about if me and she were married…
"To be honest, I don't even know what to tell you because everything that started from the beginning to the ending was just a lie. From the death to everything, I don't know — because they know that she died from a heart attack, they know she had some issues when she was young."
He was more willing to speak about the attack on him at the funeral, which was recorded by an unknown person on a mobile device and widely circulated via social media.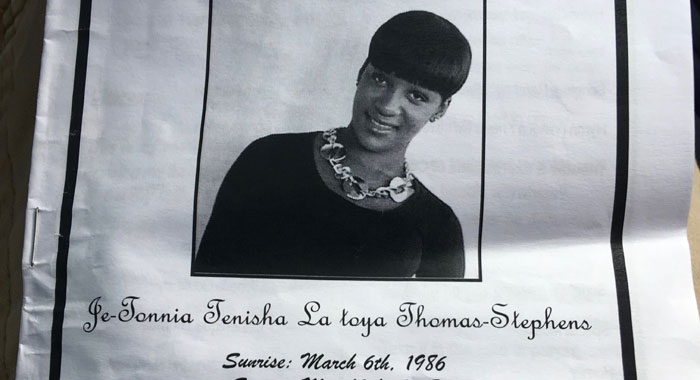 The leaflet distributed at Je-Tonnia's funeral gave her name as Je-Tonnia Thomas-Stephens.
Asked about this, Stephen said:
"Who did it [funeral programme] did it [placed the name there]. I explained to the sister already, because me and the stepmother we don't have any conversation and so on; we don't really talk. I explained to everybody…
"Let me be honest with you; I am being frank: when I tell you I feel that thing. I meant this is a woman we both enjoyed this relationship. You see the confidence we had that she could have already been carrying Ms Stephens…
"And this thing turn out so funny and still I end up almost get my death. When I think all is well and all is over I end up and almost get my death. You know how hard that is? You know how difficult that is? You know how [much] mental strain or how difficult that can be," he said, speaking of the beating he suffered at the funeral.
"I am a praying man, I am a godly man, I am a god-fearing man. You have to trust God in everything. It wasn't something easy, it can't be something easy, I don't even know — only one body who lash me personally I know," he said adding that the person is one of Thomas' relatives.
"The guy used to be at my home, anything I get I would give to him, he would come, he would sleep, he would eat and he know that we have a good relationship so I don't know why he had to lash me. I mean, I would like to know why the other guys them lash me because they are not family members."
Stephens said that, at the funeral, someone told him that one of Thomas' relatives claimed that he had said that he would "kill her too".
"I don't even know the people them. When I tell you I don't even know these people, I don't know them. Until Je-Tonnia was OK and happy, that's all my concern."
He said that he is now hearing that Thomas had a health problem when she was younger.
"That's what I am hearing. She told me that when she was 16 she had high blood pressure and these kinds of things," Stephens told iWitness News.
Stephens, who is the father of four other children, said that when Thomas was pregnant her blood pressure was very high.
"When she went into the caesarean (to have the caesarean section procedure), the next day, they called me and told me they need prayer and a miracle to bring back her life. When I rush by the hospital, this woman swell big like a barrel.
"Everything is just blown out wrong. To be honest, her death surprised me. She is a young lady. She wasn't suffering in spite of all after the incident with the baby. When we prayed, we could see that God has given her another chance to live again. We didn't expect to see this."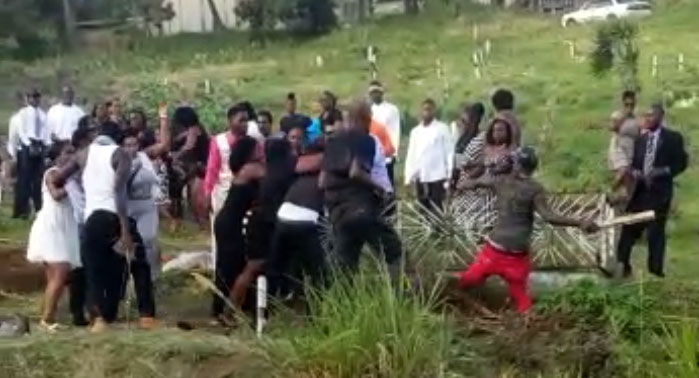 Thomas was found dead in the living room of his five-bedroom house in Keartons.
He said that he, Thomas and their baby used to sleep together on one bed.
"One day, she take the baby and put it in the living room in one of the chairs and she realised that the baby sleep very long. She was excited about it, so ah say, 'Like we have to now sleep in the living room.'
"That's how we end up in the living room. It's a five–bedroom house [but] all of us were sleeping in the living room. We put a mattress — we are down to earth people. I was sleeping there also; she was sleeping there. It is not like there was a problem why she was outside [in the living room]. It's a place where both of us sleep all the time," Stephen said, adding that they started sleeping in the living room about three months ago
Thomas said that when he woke up on May 10 and realised that Thomas was unresponsive, he was shocked.
He said he touched her and she was not responding. "When I looked at her, I said, 'Nah, she can't be sleeping."
Stephens said that he met Je-Tonnia while he was driving down to Clare Valley and offered her a ride.
"Next thing, we speak spiritual things, Christian things and so on. And to me, she was more interested in this than I thought — more interested in hearing about the word of God. So that is what really brought an attraction between the both of us.  That is what really brought most of the excitement in our relationship."
Asked about the fact that he, as a Christian man, had a baby outside of wedlock, Stephens said this was "understandable".
"That doesn't mean that I have to be demonic or devilish. It is a choice for us still. We have a responsibility to live for God. It is something within. God is not just concerned about how you live physically. It is how you live inside and that is where the change comes from, started," he said, adding that in July, he and Thomas "would have been fully a married couple".
"So it's not like because I am not married, married directly — married, married, I should not show any interest spiritually or whatever," he said, but pointed out that he was not saying that there was a spiritual marriage, but that people should be godly and god-fearing.