Lovers of the Miss SVG pageant in St. Vincent will have to travel to Victoria Park this year, if they want to see the event.
The Carnival Development Corporation (CDC) has suspended the live streaming of the show in St. Vincent this year.
The stream, however, will be available in Bequia and Union Island.
Chair of the CDC, Ricky Adams, explained the decision, saying it was informed by falling ticket sales since the introduction of the live stream.
Adams said that when the local pay-per-view package was first introduced, persons were excited about it.
"When it was initially introduced, it was introduced to cater for the people who could not make it to Victoria Park… So we introduced it with that concept in mind.
"Over the years, we have realised that our patronage at the Victoria Park has fallen significantly because people have started using Flow's service to have parties at home to watch the Miss SVG," he said at a media event in Kingstown, where telecommunication provider Flow launched its Vincy Mas 2019 promotion.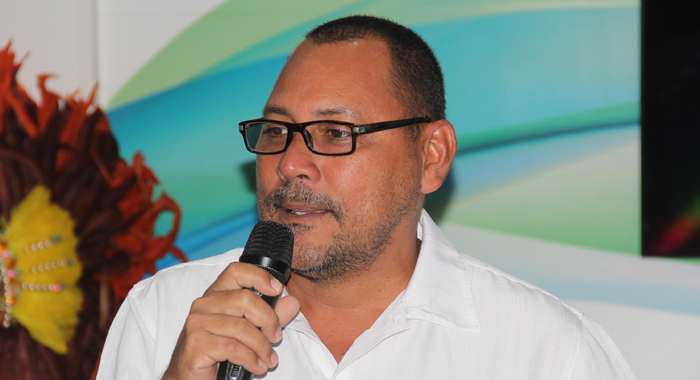 Adams continued:
"And so we've decided this year that we are going to see what happens if we don't do a live broadcast of the Miss SVG pageant on mainland St. Vincent. We are still going to offer the service in the Grenadines and we are still going to do international streaming with geo blocking.
"Because what used to happen, people would sit down at home, they would have parties, they would invite people over. That way, they didn't have to do their hair, buy the shoes, buy the nails, buy the teeth, put on their all kinds of things that they would have to buy to go down. Yes, some people update their dentures to go to Victoria Park."
He said the CDC will review the decision to suspend the live stream in St. Vincent after this year's event," Adams said.
"Depends on how that goes, we will see how it affects the other shows but we really think that it is important that when the young ladies put on the show that they do at Victoria Park that there are people there to cheer them on, there are people there to participate, there are people there to make them feel good. It really is hard going on stage and speaking to an empty audience.
"So that is the reason for us doing it this year. We are trying it; we will see how it goes. If it doesn't have any impact on the gates then maybe we will revisit it, but it's a tough decision but…"
Six women will compete for the Miss SVG crown and for the first prize of an EC$80,000 university scholarship on June 1.