Chief Magistrate Rechanne Browne has expressed concern about the number of persons walking around with unwrapped cutlasses in St. Vincent.
She voiced her concern, on Thursday, when the Serious Offences Court heard that a man had refused to put down a cutlass even after police had discharged a warning shot.
The development resulted in Leon Lavia, 53, of Petit Bordel, being charged with possession of an offensive weapon, to wit a cutlass.
Lavia, who had gotten into a fight before the police were called, pleaded guilty to the charge.
He told the court that the cutlass he had in his possession was unwrapped, but he had collected it from his brother to take to do farm work the following day.
"That I have a problem with," Browne said of the fact that the cutlass was not wrapped.
"Too many people in St. Vincent I see walking around with cutlasses just unwrapped up and down the road."
She said many of these people don't look as if they are going to the mountain (to do agricultural work) but everyone is walking about with a cutlass.
"Anything happen, cutlass ready on hand. That's not how you're supposed to be walking around with any cutlass in any event," she told Lavia.
"And you were in a fight. That is telling in itself," she further said.
Lavia said he was in a fight with a relative but he did not bring the cutlass to the fight.
"The fight was done long time. Over how many hours," he said.
But the chief magistrate noted that the police had been called because of the fight.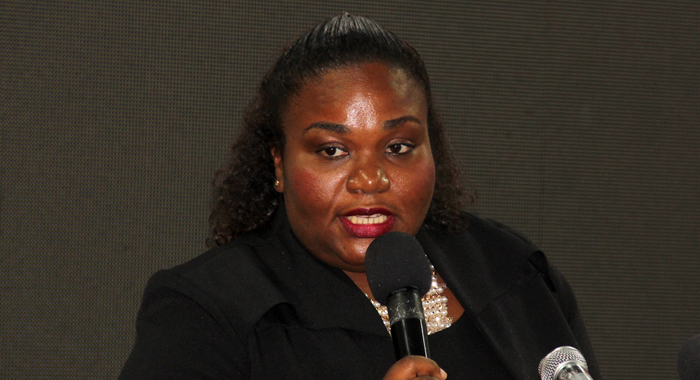 Senior Prosecutor Adolphus Delplesche also told the court that the police were summoned because Lavia had persons scampering because he was in possession of the cutlass.
The cutlass is a common tool in St. Vincent and the Grenadines with most homes having at least one.
It is used for a variety of purposes, including trimming hedges and pruning trees, chopping meat, husking coconuts, hunting, and in large and small-scale farming.
The cutlass, however, is a common weapon and has been used to kill or maim many persons.
In handing down her sentence, the chief magistrate noted that Lavia had pleaded guilty and had no previous conviction.
She, however, said that what goes against him is the fact that he had put other people in fear and had to be forcibly restrained.
"I view these matters very seriously because it is an issue of concern for me, that I have observed," the chief magistrate said.
She said she intends for people to understand the seriousness of such offences.
Browne placed Lavia on a bond for six months in the sum of EC$950 or six months in prison.
She also imposed a fine of EC$500 forthwith or three months in prison.
Lavia, however, begged the court to give him some time to pay.
The chief magistrate then allowed him until the following day to pay the fine.
She said that when he was walking about with the cutlass, he should have been mindful of the implications.