Kingston — VincentianDemion McTair, a marketing communication student at the University of The West Indies, Mona campus in Jamaica, has teamed up with rising Jamaican dancehall sensation, Kurry Stain to create a song called — International Girl.
The song was released on Friday on YouTube and was co-written by McTair and Kurry Stain, whose real name is Adrain Currie. Popular campus music personality and disc jockey, Garret "DJ Mindless" Dixon is also featured in the song.
The main reasons for the release are to provide a clean, trendy song that can be comfortably enjoyed by everyone and to deepen the musical linkages across countries in the Caribbean, a press release said.
"Music is a powerful tool that we can continue to utilise to unite or bring more harmony among ourselves in the Caribbean region. Having this collaboration with Kurry Stain and DJ Mindless, both of Jamaica is a fitting way for me to try to help foster that sense of regional harmony that we need to maintain and, in some cases, establish," McTair said.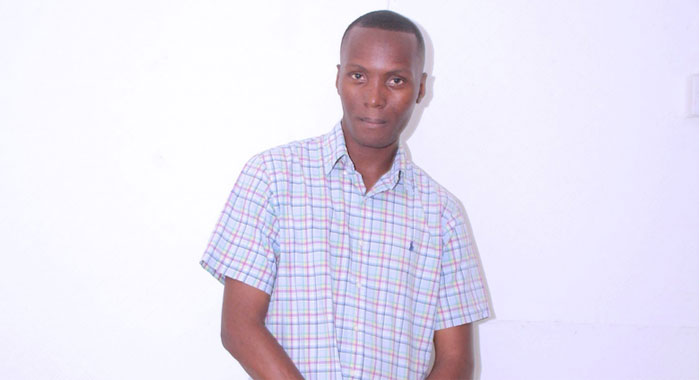 "Jamaica is also a musical powerhouse and St. Vincent has had and continues to have some great moments in music. Who can forget that St. Vincent – Jamaican collaboration between Kevin Lyttle and Spragga Benz — Turn me on — which became a global hit? So, that musical history between the both countries was also inspiration to work on this song project in Jamaica," McTair added.
The musical arrangement for the song was done by SVG Community College student, musician Joshua Lewis and the mixing and mastering were by Deadline Records in Jamaica, the same entity which produced Rygin King's hit, "Tuff".
McTair is featured singing the punchline, "gyal yo international".
McTair is a final-year student who once served as a radio broadcaster and community youth leader in St. Vincent. He is regarded as a very influential student at the UWI Mona campus as he is founder and president of the campus' main student news network, among other contributions, the press release said.
Caption: Demion McTair, executive producer of International Girl.