Seven Black Sands Swim Squad swimmers took part, on Sunday, in the Independence Day Open water swim race, hosted by the Rising Stars Swim Team in collaboration with the Bequia Traditional Youth Sailors in Bequia.
Mia Bailey and twins Daniella and Natalie Clarke competed in the 350-meter girls' 12 years and under category.
Mia won the race, taking the gold medal, while Daniella nabbed silver.
Their sister, Natalie, clinched the bronze medal.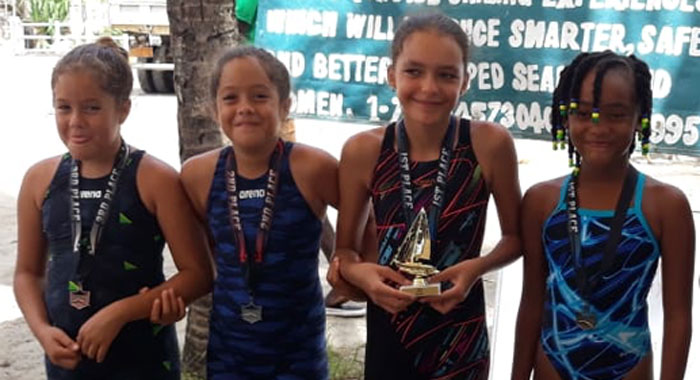 Competing in the 1,500-meter race were Mya DeFreitas in the girls 13 to 14 years category, Eltonté Leonard in the Boys 13 to 14 years category, and Aaron DeFreitas and Cruz Halbich competed in the boys 15 years and over category.
The results were gold for Mya and Eltonté, whilst both Cruz and Aaron dominated their age group with Cruz receiving the gold and Aaron the silver medal.
BSSS Coach Kyle Dougan said: "It was great to see the results from all the BSSS swimmers and also great to see them swimming with such good fitness levels. Rising Stars did a fantastic job hosting the competition and I would like to express our gratitude to Kim Halbich for kindly helping with the transportation of the swimmers from St. Vincent to Bequia."