There needs to be "greater consistency" in the sentences handed down by courts in St. Vincent and the Grenadines, says Prime Minister Ralph Gonsalves.
Gonsalves, a lawyer who practiced extensively at the criminal bar before becoming prime minister, made the call on Tuesday, even as he noted that each case "may turn on its own set of facts and with the person.
"First offender, all kinds of other considerations come into play," he said in his annual Christmas Eve appearance on Hot 97 FM.
"What you do have, which I express concern about, is inconsistency in sentencing," he said.
"So a particular magistrate may give — and I see the sentences, particularly in relation to gun offences, possession of firearms," he said, noting that his government changed the maximum sentence for possession of an illegal firearm from one to seven years.
"Now, you may see that a young man will get three years for a first offence, another one may get one year, and on the basis of the report which you read or even when I ask the commissioner of police, … and from time to time, I find it difficult to discern the rationale for the variability of the sentencing."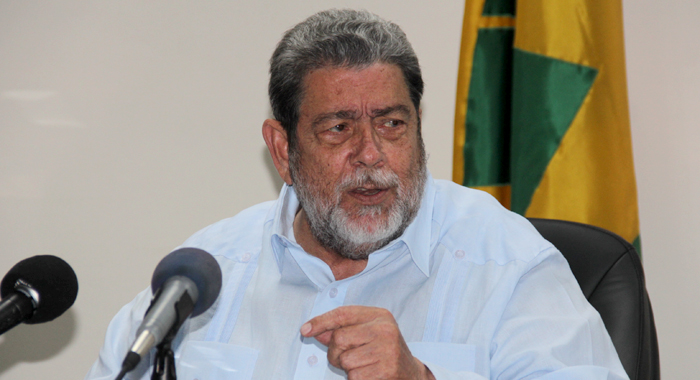 The prime minister noted, notwithstanding his comment, that magistrate and judges have sentencing guidelines — set down by the Eastern Caribbean Supreme Court – which they must follow.
Gonsalves said:
"There are some people say, for instance, magistrate this, his or her hand is light. Or this other magistrate, their hand is heavier. So there needs to be greater consistency in sentencing."
The prime minister noted that he has practised law throughout the Caribbean for many years, studied in the United Kingdom and knows well the situation in other Caribbean countries.
"… sentencing is an area where the principles are taught to you in law school but the application of those principles, they have an imprecision which, in my view, accounts for variation as they are applied," he said.