Police, on Monday, arrested a shooting victim and launched a perjury investigation after he told the High Court that he could not remember who shot him.
The development occurred as the trial of Ricardo Audain and Orbon "Roach" Lampkin, on wounding, firearm and ammunition possession charges began at High Court No. 1, at the High Court Building, before Justice Brian Cottle.
The trial of the men continues today and the judge has ordered the virtual complainant to return to the court.
Lampkin is charged that on Aug. 26, 2014 at Keartons, he wounded Disley Harry with intent to do so.
The Crown is alleging that Lampkin shot the complainant.
Lampkin is also charged with possession of a firearm with intent to cause injury to Harry, possession of a firearm without a licence, and possession of ammunition without a licence, to wit two rounds of ammunition.
Audain is charged with possession of a firearm without a licence, and possession of ammunition without a licence, to wit five rounds of .45 ammunition.
Crown Counsel Karim Nelson is prosecuting the matter, while Israel Bruce, with Kensha Theobalds, appear for Audain, and Grant Connell is representing Lampkin.
The complainant, Harry, was the first to take the stand and swore on the Bible to speak "the truth, the whole truth, and nothing but the truth".
As Nelson was orienting Harry, the complainant's voice appears to break and he cleared his throat.
Nelson asked him if he was scared and Harry said, "Yes."
Nelson, apparently rephrasing the question, asked Harry if he was "frighten".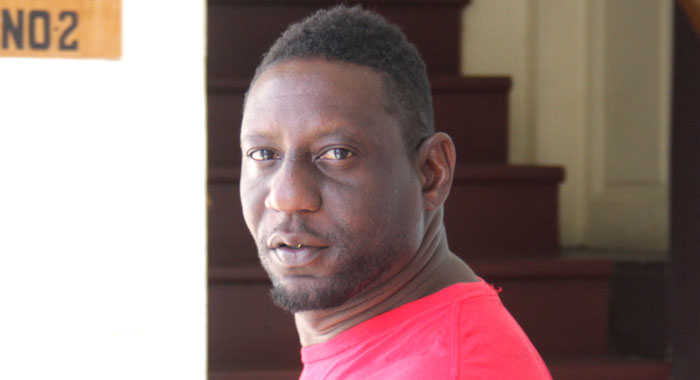 Harry said no, but added, that he was "threatened by the police to say–".
The prosecutor cut off the complainant, telling him, "Leh we just deal with the case."
In his testimony, Harry told the court that he was in Keartons drinking around 6:30 p.m. on Aug. 26, 2014 but nothing happened on that day.
When Nelson asked him if he knew why he was in court, Harry said because he was shot in Keartons.
He, however, said he could not recall the date but that it was not on Aug. 26, 2014.
Asked the question again, Harry told the court, "I can't remember the date, please."
"That thing happen so long," he said and the judge told him to wait for the questions.
Asked by the prosecutor how he came to be shot, Harry, after a pause, said he could not remember.
Nelson then told him to tell the court what he remembered.
Harry, however, said that if he were to say certain things that he remembers he could tell a lie "and it mightn't be on your paper".
Nelson, however, told Harry to tell the court the parts that he remembers.
Harry responded: "My Lord, I was a drunk fella that day, eh."
He said he could not remember exactly everything, adding that when he was in hospital, police came and force him to give a statement, saying, "if I ain't give statement wha' they go do me from wha' they ain't go do me".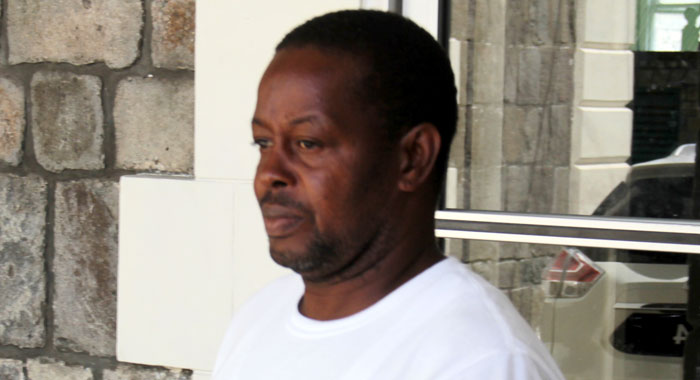 Harry said that is why he was telling the court that he felt threatened by the police, adding that he had told the police that he wanted to finish with the case.
He told the court he is trying to build a place and can't finish it because of the "up and down".
The virtual complainant further said that police had threatened to imprison him "if I gi' statement and way ah say ain't dey pon the paper".
Harry said that at the preliminary inquiry at the Serious Offences Court, the police forced him to "talk all kind of thing".
Harry said he did not tell the police some of the thing that they put "on the paper", an apparent reference to his witness statement or deposition.
But Nelson asked the question again, telling Harry he wanted to get it clear so he could look into the matter.
Harry said that some of the things are true but some of it "is what police write in when they come for statement from me".
"I feel threatened by them," Harry said, adding that he did not do anything to go to prison.
The judge asked Harry if the police had shot him in the leg.
Harry said no.
"You're not threatened by the people who shoot you in your leg?" the judge said.
Harry said he did not feel threatened by them.
Nelson told Harry that he wanted to be clear so he can look into the allegation and asked Harry what portion of what he had said was true.
Harry said he could not remember, "how the thing go", adding that he could not, therefore, say which portions are true.
"Ah begging them whole time do away with this thing," he said.
He said the only threat he was feeling during Monday's trial was that which the police had allegedly made.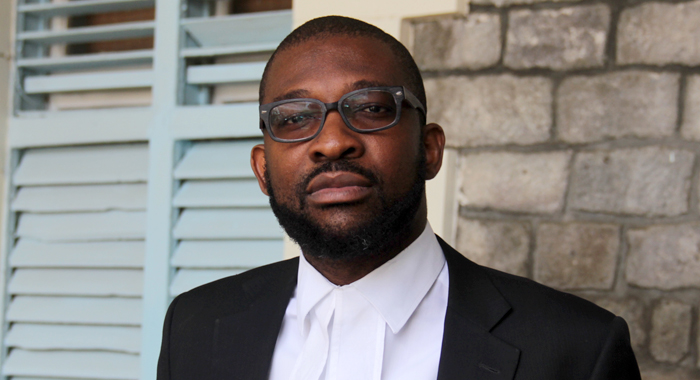 When Harry maintained that some of what he had told the Serious Offences Court was false, the prosecutor told the court that he had no further questions for Harry.
Both Bruce and Connell declined cross examination of Harry.
The judge asked Harry if he could remember who shot him and Harry said that the incident happened so long ago that he could not recall.
He then told Harry to stand down.
Harry was about to leave the courtroom when the police stopped him,
The judge then ordered that Harry remain in court and he was placed to sit on the prisoners' bench.
At the end of Monday's proceeding, Justice Cottle ordered Harry to return to court on Monday, when his trial resumed.
However, as the man tried to leave the court, the police again detained him.
Bruce then inquired about why Harry was being detained when the judge had instructed him to return to court on Wednesday.
The police then said that they had detained Harry in connection with a parallel matter.
Bruce then said that in that case, he was acting as Harry's lawyer.
The lawyer went over to the man, who police later said they had placed under arrest since the judge had ordered that he remain in court.
Bruce told Harry not to answer any questions that police ask beyond telling them his name and address.
Asked by iWitness News if there was not a conflict of interest in him representing Harry, Bruce said there was none as his client was not charged with harming Harry, but with possession of firearm and ammunition.
Counsel Connell, who was present during the development, did not intervene.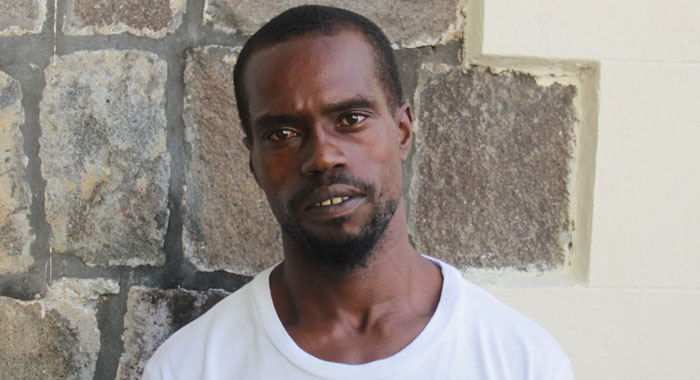 Harry, who by then was once again in tears, was escorted from the courtroom by an officer from the Criminal Record Office.
A Crown Counsel told iWitness News on Monday that when a person reports a wounding allegation against another person and a charge is brought, it then becomes a matter between the state and the accused and the complainant should not be allowed to just drop the charge.
Ahead of Monday morning's trial, Harry had told iWitness News that he did not want to proceed with the matter.
"Coming here for the past couple days, the officers telling — I does dey Mustique working and other places working. Sometime ah dey ah wuk dem a tell me, me haffu come else dem go throw me a jail and all kinda thing."
He, however, told iWitness News that he could not remember the names of the officers and he did not want to proceed with the case.
Harry also said he was prepared to say that to the court.
On Jan. 30, Senior Magistrate Rickie Burnett ordered Zarri "Shines" Layne, 40, of Sion, to pay the court EC$2,500 by June 30 or go to prison for one year.
Burnett had found Layne guilty of a charge that on July 2, 2018, at Kingstown, being a witness in judicial proceedings before the High Court, he made a statement on oath, to wit, "me na see e man face, me na see him", which contradicts in a material detail, a previous statement made on oath before the Serious Offences Court, to wit "at the shop I was seeing his entire body everything, yes I saw him with my own eyes" with intent to deceive.
Layne defence was that he had changed his testimony because he had been threatened.