A retired police officer and older brother of Detective Sergeant Philbert Chambers who was shot and killed in the line of duty on April 26, says that the Royal St. Vincent and the Grenadines Police Force (RSVGPF) must act now to upgrade itself.
Fitzbourne Chambers, who retired at the rank of corporal after 21 years as member of the RSVGPF, said that if there is one thing that should come out of his brother death is that the police force must change how it operates.
"We need to upgrade our police force," he told iWitness News in an April 29 interview in which he said he had made similar calls while he was still enlisted.
Sergeant Chambers, 30, died of a bullet to the head while he and other officers from the Questelles Police Station were executing a warrant at the home of Gleason Lewis, at Campden Park.
Police say that Lewis, 39, shot and killed the detective. In response, other officers who were part of the operation shot and killed Lewis.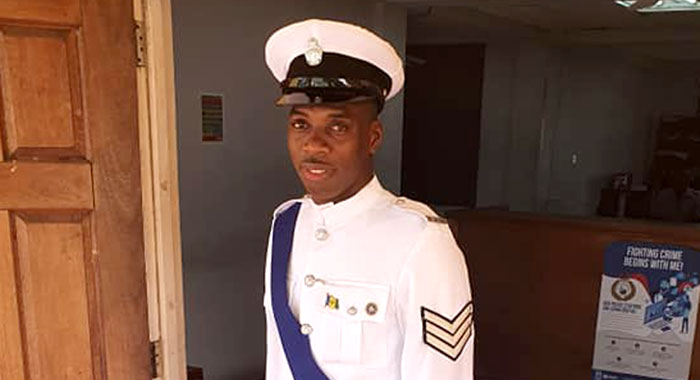 And the retired corporal whose example his brother followed in choosing a career in law enforcement said that from protective gear to structure, the incident should give the police force pause.
Asked about protective gear, Chambers told iWitness News that protective gear and body armour should be "standards, those should be basic".
"Every officer should be issued [with these]. And these are some of the things that while I was a police I used to fight for. Let's start with basic. You have to protect and serve but also the police need to be protected. You must have the tools to do the job."
Chambers said that while many know him as a narcotics officer, he received specialised training from the US Army in crime scene investigation, but was never given an opportunity to use them while he was still enlisted.
He said that he witnessed his brother's autopsy the day after he died.
"I wanted it to be because of my training that I never get to use any police force I could use it as civilian…" he said, adding that during the autopsy he was in an investigator mode.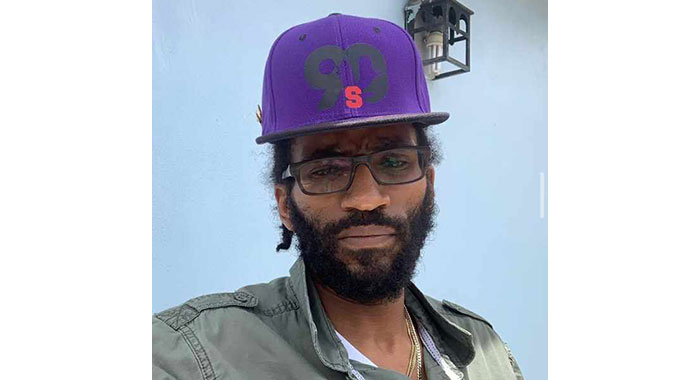 And while the police force said hours after the deaths that Lewis killed the sergeant, his brother said that the investigators should "let the evidence speak".
And even as he said this, he told iWitness News that he does not know what evidence was collected at the scene, but expressed confidence that the investigators would do their best.
"It's high time that the commissioner and his staff get the support so that they could pass justice on the public because if they do not get the support, if they do not get the tools to work with, they will only have to work with whatever tools they have," he said, noting that SVG does not have a crime laboratory.
"If you do a crime scene, the effort should be the best possible tool available in the market," Chambers said adding that while money might be a factor, there are many countries that can donate equipment to help in evidence gathering and crime scene processing.
"All we need is the structure. And it's high time that we have the proper structure especially in terms of crime scene processing. And this is not throwing shade on the police because the police do not have the requisite finance to purchase them.
"So it is it is a responsibility of our country, the system to produce that for the police because at the end of the day, if we do not do that, people would not get proper justice because the police will be limited."
Chambers said that in addition to this, the police force should be restructured.
He said that while his brother was an investigator, he was so dedicated "that he would want to be the front man in every mission don't care how dangerous.
"It shouldn't be up to him. There should be a structure," he said.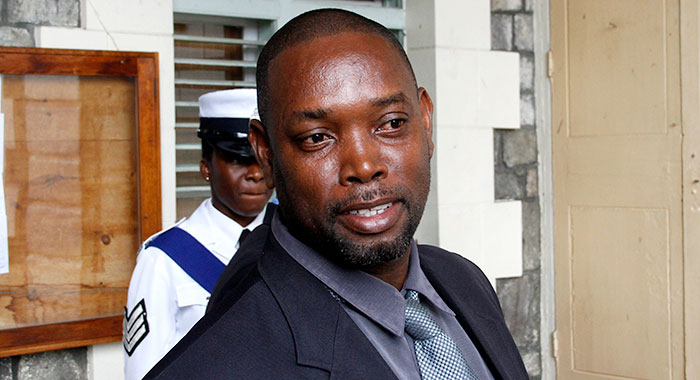 The retired officer said that while the Special Service Unit (SSU) is one of the most highly trained police outfit, they have been side-lined.
"Once you get to the SSU, you have to do some military training … At some point you have to do RSS (Regional Security System) training and then you do training in different countries in the world.
"It's high time that we have a tactical unit that responds to any serious incident."
The SSU was among the units that responded after the shooting in Campden Park.
Chambers said:
"Somebody has gun in a house, you get intelligence — and these are things we are lacking. We do not do proper intelligence gathering. We do no proper process of enough of information…
"Luckily, we do it hundred and thousands of time but nothing happened. But look at this now," he said, noting that some persons might want to copy what happened at Campden Park.
"This might be a copycat that people decide, look, once you police come to me, I have a gun, I ain't going jail. I'm going to do this.
"It is high time that we have a tactical unit that any station, any department who have to execute a warrant that that tactical unit is trained properly, you provide security, but they are the front line man who's entering; something like the SWAT.
"The investigator should not be close; only when entry is gained and everything is settled that the investigator [enters]. No police station, no department, CID or whatever should be the frontline man to deal with these dangerous missions. None!" Chambers told iWitness News.
He said that things used to be different before the inception of the Rapid Response Unit, commonly called the Black Squad.
"They make the SSU dormant," Chambers said, even a as he reiterated that he was not speaking because his brother was killed in the line of duty.
"I'm speaking this because I used to say so before. When I used to be on the Drug Squad and I'm gonna do a mission, I would never want to call it Rapid Response Unit because they are not trained for those kinds of operations.
"The SSU is trained. We need to get back to the point where we recognise the SSU. … In every country, you have a defence force or the SSU. People respect a uniform, but these guys are trained for close quarters operation, for the mountain, for bomb, everything these guys are trained for, but they have been dormant… These SSU men need to be recognized and put back in the field.
"They have Special Patrol and so on. I don't support it," he said, referring to a heavily armed unit of the police force that some persons have likened to the US Marshalls.
"I do not support these things because since they bring in these things, you have a lot of people going around doing what? Patrolling?
We think about the Rapid Response Unit. Do they investigate? No. Do they go and patrol a district on foot? No. What do they do? Go out and look for drugs. There is a Drug Squad. There is the CID.
"But somebody has a break-in. Let's say they (the RRU) respond to the break in. Do they investigate? They hand it over to an out station," Chambers told iWitness News.