St. Vincent and the Grenadines has not written off its geothermal energy project after three wells dug have failed to produce the level of permeability required to generate electricity at the desired levels.
"The point that I am trying to make to you is that [it is] not that we did not find permeability and we did not find the heat resource and that where we drill was in the wrong location. It was not in the wrong location. We may not have the flow enough in this recourse to give us 10 megawatts, because need a certain flow," says Ellsworth Dacon, project director of the Geothermal Project.
Dacon was speaking on the opposition New Democratic Party's "New Times" programme on NICE Radio in response to comment by opposition spokesperson on energy matters, Daniel Cummings.
His comments came one month after Prime Minister Ralph Gonsalves said his government was considering "whether it makes sense" to continue geothermal project.
Cummings, who is also Member of Parliament for West Kingstown, accused the Unity Labour Party (ULP) government of taking the nation on a "wutliss ride" in its geothermal energy exploration.
He said that the wrong site was chosen and the government celebrated the presence of heat, which he said would be found if one digs deep enough into the earth.
The opposition lawmaker, however, said that when things did not turn out as the government had promised, it fell silent.
"The problem with the site that we chose is not that we did not find fractures [in the bedrock]. We found fracture, we found permeable rocks. What is happening at the site is that the rock is behaving like an elastic. It is opening up, it is discharging flow and it is closing back," Dacon explained.
"So what we did when we stimulated the well is try to keep it open by breaking the fracture. So there is no idea that that would not have happened on the North Leeward end," he said in response to Cummings comments that North Leeward, rather than North Windward, would have been a more appropriate location for the project.
Dacon said that the second well was discharging about 75 litres of water per second.
"And it is something to be excited about after we weren't successful in the first one. … I'm the project director and I couldn't tell you how excited I was. But what is happening is that if you are discharging 75 litres per second into the well, what we would like to get is that amount flowing from the well. And if we got that amount flowing from the well, then we would have been in business.
"So we are currently looking at different things, whether we've stimulated it enough … we are speaking to companies who specialise in well stimulation, there are other technologies we are looking at. It is too early to say that the project has been written off and if it is written off, it would be devastating news after so much money went into the project," he said.
'A bit disingenuous?'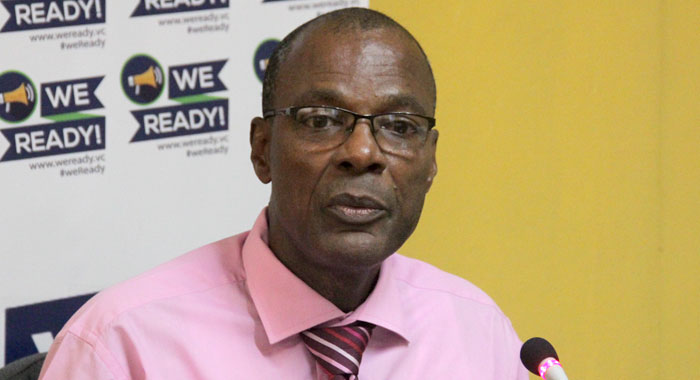 Dacon said that there is a 50-50 chance that additional well stimulation could produce the desired result.
But Cummings responded:
"To say that there is a chance that this project can yield the kind of energy we are looking for, isn't it a bit disingenuous? What is the experience with drilling for geothermal energy on a volcanic island similar to St. Vincent and the Grenadines? I hear you talk about what I would like to refer to as elasticity in the bottom layer. Isn't this something to be expected when you drill so close to an active volcano? Why was this not part of the understanding upfront, and why weren't we, as Vincentians, warned that there is the possibility that we may not be able to generate electricity from the well?"
In response, Dacon reading a quote from GeothermEx, which he said is a quite reputable company:
"'The maximum technical feasible through of a deviated well is about 5,000 feet and, ideally, the drilling plant site should to be that close to the crater. It is more probable that such site exist on a gentler windward rather than a steeper leeward side of the cone'," Dacon said.
"What I am saying to you, perhaps the best location to drill would have been in the crater itself. But it is not economically feasible. Okay? What we are doing was trying to access these fractures and the heat by drilling at an angle toward the crater. Even if we went to the North Leeward end, it's exactly the same procedure we would have done. It is a lot of technical things I don't want to get into the programme," he said and invited Cummings to visit his office and Cane Hall for a discussion, which he said should last about 1.5 hours.
"But to think that the banks like IDB (Inter-American Development Bank), the Caribbean Development Bank will invest into a project in St. Vincent after not looking at all these things that you may suggest is crazy. And we would not do a project like that."
Dacon said that in Djibouti, there was a well with no permeability and became successful after stimulation.
"There are wells all over the world that have that."
He said that the similarity between that well and the ones in St. Vincent is temperature, no permeability, temperature, no flow of water.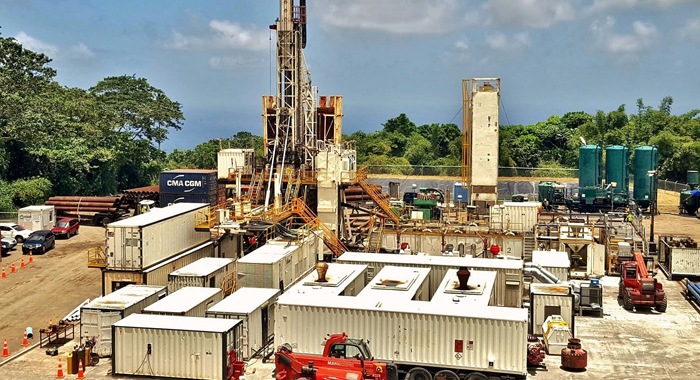 Cummings asked if there was any similarity between the well in Djibouti and in St. Vincent, Dacon said:
"I don't know the technical data of the other countries that were successful in stimulating their well"
Cummings responded:
"But don't you think that is something very important to be explored… Don't you think that would be useful information so that you are not sending us on another wild goose chase but you can point and say it has been done in a similar situation with similar condition and it has been proven to be successful?"
Dacon said that is important.
"Certainly and that is what we are doing.
Asked why the public was not informed about the project,
Dacon said no equipment has been moved but pipes were taken to Trinidad for certification.
"The drill rig is still on site and once we are going to demobilise the rig, we will have to do a transportation plan like the way we did it when it arrived, so it will be done in a public way and we will have communication on that. If you are asking if we are supposed to communicate on a step by step, we have been trying to do that and that is why I'm calling in today," he said adding that he was on another radio station two weeks ago.
"And it has always been the plan to update the public on the project. There is no secret. I said on the programme that we have to use this project and stay away from using it as a political football."