The first round of matches in the SVGFF/Hairoun Beer Canouan Football League took place on Saturday at the Fisheries Playing Field despite rainy conditions.
The first game saw SLYCR/GBC Celtic defeating Mexican Family (1) 4-1 in a keenly-contested game.
Goal scorers for SLYCR/GBC Celtic were Alroy Benn (2) and his brother Terroson Solomon (2).
For Mexican Family (1) Akeem Williams found the back of the net twice, while Collin Laidlow scored the other goal.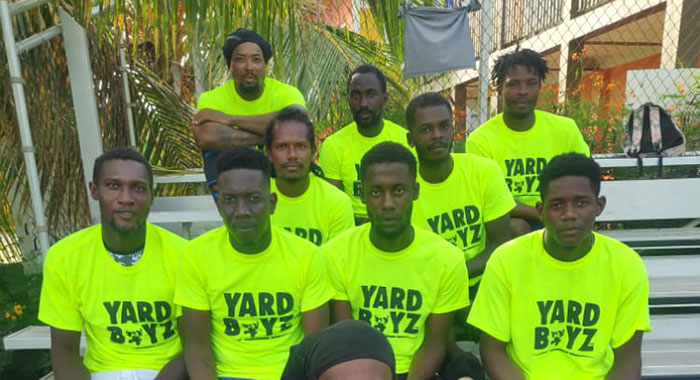 The second of the double header came to abrupt postponement after heavy showers forced Referee Dominique Stowe to end the game because of a flooded field.
After 33 minutes of play, YardBoyz Soccerama Champs were leading Mexican Family (2) 5 – 1.
Doing the trick for YardBoyz was the ever-present Benjamin Williams, who netted two goals.
Marlon Scrubb also scored twice, while Cleus Codougan contributed one to the tally.
Kenroy Stay converted for Mexican Family (2).
The game will continue date to be determined.
And, Sunday saw YardBoyz humbling home favourites Canouan Utd 5 goals to 2 in the first of double headers
Yard Boyz came from behind with 2 goals each from Benjamin Williams and Marlon Scrubb, with Desron John contributing 1. The lone goal for Canouan Utd came from Mequan Compton.
In the second of the double headers, Mexican Family (1) defeated Mexican Family (2) 6 goals to 3 in a keenly-contested game in front of a large crowd. Scoring for Mexican Family (1) were Akeem Williams (4), Tevin Griffith (1) and John Hepburn (1) whilst Kenny Stay (2) and Jamaly Antrobus (1) replied for Mexican Family (2).
Games will continue this weekend.
The opening matches followed soccerama the previous Sunday, when the competition was formally opened.