COVID-19 positive patients from the Mental Health Rehabilitation Centre (MHRC) are sleeping two persons to a bed, while others are sleeping on the floor of the facility in Queens' Drive, where they have been taken since the outbreak last week.
Since last Friday, 103 cases — 94 patients and nine staff members – have been confirmed at the centre, located in Glen.
The patients have since been moved to the Glad Tidings Bible Campsite in Queen's Drive.
On Wednesday, iWitness News independently confirmed that two COVID-19 patients were, in fact, sleeping on a bed while other patients were sleeping on the floor, as the Public Service Union had told a press conference that same day.
Speaking at the press conference in Kingstown, Joel Poyer, the union's industrial relations and research officer, said that the union learnt of the outbreak last Thursday, almost a year after it had warned health officials of the potential devastating impact if one COVID-19 case were to enter the facility.
"Now, these people, at Mental Health, one of the most vulnerable [groups of] people in our society and we are of the opinion that these people should have been looked after in a special way, because you're not in your full capacity," Poyer said.
"So, why should they be treated in the manner that [they] are treated? Because we have reports where they are at Queen's Drive, space is not adequate enough. You have two persons on a bed. Can't see people have COVID and you're having two persons on a bed.
"You have persons on the ground; you have the workers working a 12-hour shift. And there's only four of them, which is woefully inadequate for such a situation," he said.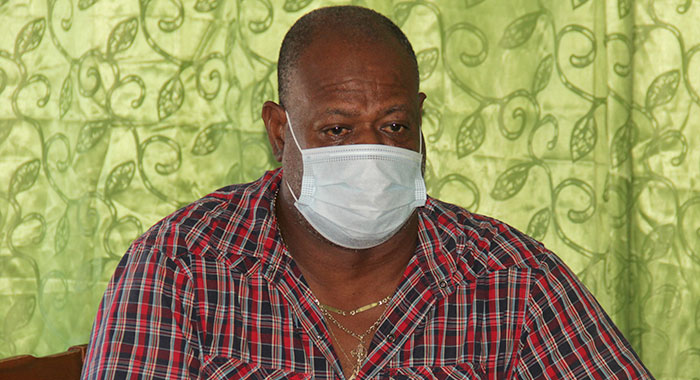 Poyer said that this shows that the management of the MHRC "does not realise the situation that you're facing.
"And some of these people are diabetic and hypertensive. So they are vulnerable with their mental capacity," he said of the MHRC patients, who are now COVID-19 positive.
Health officials in St. Vincent and the Grenadines have repeatedly warned that persons with pre-existing conditions have an increased chance of a worse form of the disease and death—if they contract COVID-19.
These pre-existing conditions include asthma, hypertension, and diabetes.
Poyer said that some of these patients have "other chronic diseases that are affecting them that COVID could deal with.
"But instead of it being addressed, you're just putting up a plaster over a sore, and not trying to clean the sore in any proper way. And these are the situations that you are facing, and then they are not being truthful and trying to have dialogue as to how to address the situation."
He said that the union wants to work along with health officials "because we realise the impact the pandemic is having on the nation.
"This is a country thing. But they have people in management who do not know their responsibility and the role that they should be playing.
"And I don't know if they really understand the situation that we are facing because of a population of 270 patients and about 60 staff members and you have 100 [that are COVID-19 positive], that is almost a third the total of the population of that institution, they are both workers and patients.
"What is in place? Will they be doing contact tracing as to how it got in, where it came from…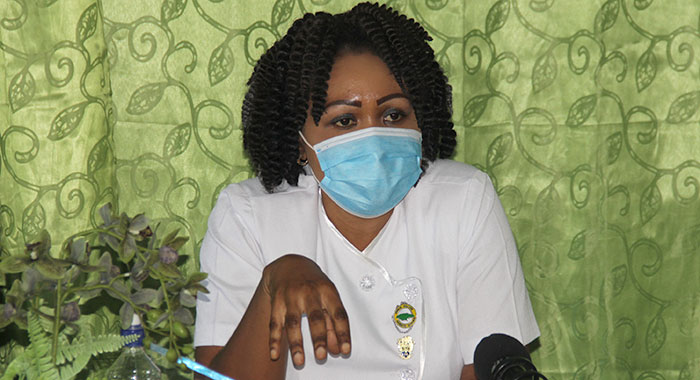 Meanwhile, Shelly-Ann Alexander-Ross, the union's public relations officer — who is also a nurse — said that with COVID-19 positive mental health patients having to share a bed, their recovery time is likely to be longer.
"… because it means that everybody, because they are in the same space, they probably would not have had all of the protective gear or probably not wear them because we know we're dealing with persons who have a certain capacity in terms of their mental health," Alexander-Ross said.
"So you have all that happening, and you have how the virus is spread and we are in one enclosed area sharing the same space — no distance. So you see like they're gonna be chances of them getting re-infected and re-infected and the recovery time is just gonna be longer than expected, and persons, at that stage, will be exposed to further complication because you're going to be infected for a longer time."