Prime Minister Ralph Gonsalves has dismissed as "falsehoods, mingled with really lots of mischief" some of the claims by the Public Service Union (PSU) about working conditions at the isolation facility where COVID-19 positive mental health patients are being isolated.
Gonsalves further said on WE FM, on Sunday, that it was not true that some of the patients were sleeping on the floor at Glad Tidings Campsite, in Queen's Drive, as the union told the media last Wednesday.
iWitness News, independent of the union, was told by a separate source that COIVID-19 patients were sleeping two to bed while others were sleeping on the floor at the temporary isolation centre.
But the prime minister said that some of the patients had chosen to leave their beds and sleep on the floor one night.
"… I was really so disappointed to hear the falsehoods, mingled with really lots of mischief, in my view, by the Public Service Union about what was happening at the Mental Health Centre, where they were moved over to the camp site in Queen's Drive," the prime minister said.
"Things which were said by persons there were just not true; several of the things. They more outlandish accusations just simply not true, like they only do two shifts when they do three shifts: 7 a.m. to 2 p.m.; 2 p.m. to 7 p.m.; and 7 p.m. to 7 a.m."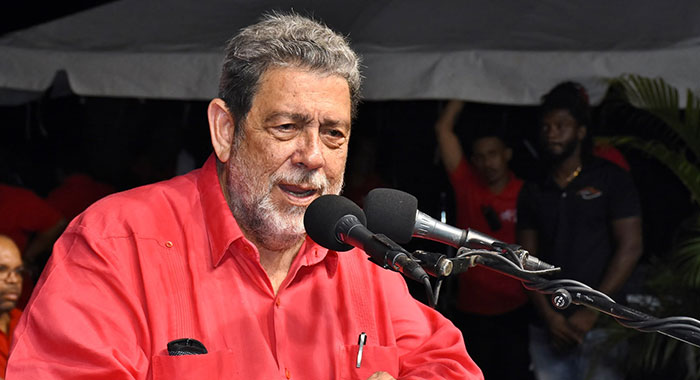 The prime minister said there were over 27 staff members assigned to the temporary isolation facility, resulting in five to seven shifts, "depending on the number", adding that there will be fewer staff members in the night.
"The idea that there was no bed for the people to sleep on so they had to sleep on the floor, it's not true," the prime minister said. "It's just a falsehood and that people were sleeping on the ground — the patients."
He said that the campsite has a lot of space upstairs and downstairs and also open areas and room, "particular partitions in which you can put particular people.
"They have in two of the large areas upstairs, the rooms, they have the females down there and they have the males in the wider halls, so to speak, upstairs."
He said there is room for between 70 and 80 people, additionally, on the ground floor of the two-story building.
"I mean, you have 78 males and 25 females at the campsite," the prime minister said.
He said there were three patients who were admitted to the facility, and because the staff "wanted to keep everybody upstairs as far as it is practicable" although there are bathrooms on the ground floor that patients would use, "there is a wooden platform, they had three mattresses put on the wooden platform so that persons would sleep.
"Nobody slept on the ground," the prime minister said. "It wasn't a question that there was nowhere for anybody to sleep.
"During one of the nights, two of the male patients went and slept on the ground. It is not unusual in mental hospitals, in mental facilities, including our own, that patients would leave their bed and go and lie on the ground. And two of them did so. It's a different story to say there were no beds for them to sleep on."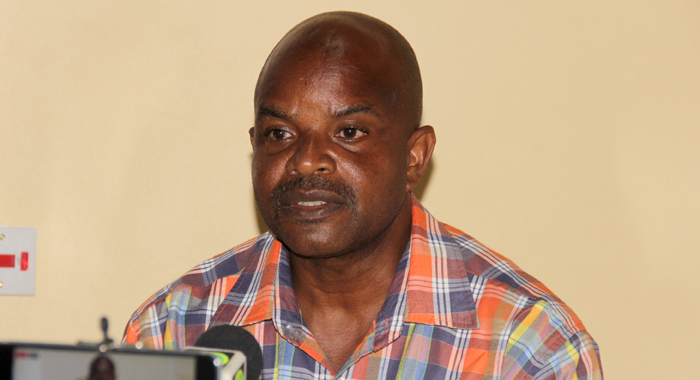 Gonsalves speculated about how the information had reached into the public domain.
"… there are some who get information from persons, not necessarily staff nurses, but from persons who are even, who are not at that professional level, who have their own personal and even political grouses and who fill some of these persons' heads at the union with stories which are just not true.
"And they just buy them hook, line and sinker, and in those circumstances, spread these falsehoods. As I say, pinched with much mischief and they talk about they didn't have enough masks and gowns."
The union has also complained about inadequate medical supplies, including face masks at the psychiatric hospital, amidst the coronavirus pandemic.
But Gonsalves said that he had a Feb. 27 document signed by Elizabeth Medford, the senior nursing officer at the mental health centre, indicating that the facility had received 11 mattresses because of a need for covered mattresses.
"There were discussions by the union and I read what they said about masks and gowns," the prime minister said.
Gonsalves said that Medford reports said that Permanent Secretary in the Ministry of Health, Cuthbert Knights had provided the psychiatric hospital with 3,000 masks, 60 gown, 30 np5, 200 surgical masks, three boxes of medium unsterilised gloves, hand sanitizers, spray bottles, face shields, and infrared thermometers.
"And then [Elroy] Boucher is calling — the president of the Public Service Union accusing Medford of being negligent and she should be removed and so on.
"I mean some really outrageous things are being said. In any event, if there were any of these problems, they could have easily been dealt with internally. You see what I mean? But the fact of it is they are just not true what was being said. And you're gonna call somebody negligent, that they should be removed? I mean, that is a defamatory statement," he said.
"… This is a time when we should have real genuine conversation and consultation and peace and calm and you getting on as if there is war," Gonsalves said.
"I have full confidence in Dr. Medford at the Mental Health Centre. I just want to say that."