Leader of the Opposition Godwin Friday has described as "a travesty of democracy", the decision by House Speaker, Rochelle Forde, to expel him from Parliament on Tuesday, even as government Senator Ashelle Morgan was allowed to take her seat even as she is a person of interest in a shooting investigation.
"What happened today in the Parliament is a travesty of democracy; it has taken us down a path we started some time ago and we may be at a point where it is a point of no return until people begin to say that our democracy matters," the opposition leader told the media after exiting the assembly chamber.
"I have been thrown out of the house for raising what is the most reasonable of objections. I haven't accused anybody, I haven't convicted anybody," he said, as Kay Bacchus-Baptiste, the lawyer for the shooting victim interjected, "You didn't shoot anybody either."
Friday continued:
"All we say is what is done in every country — it happened in Jamaica just recently. You have a serious offence, an allegation hanging over your head; you withdraw, unless you feel that it doesn't matter."
He said that the embattled senator could either "stand behind technicalities and rules" or on "the larger principle of decency, decorum of the house, of standard practice whenever a public official is involved in a matter of this sort".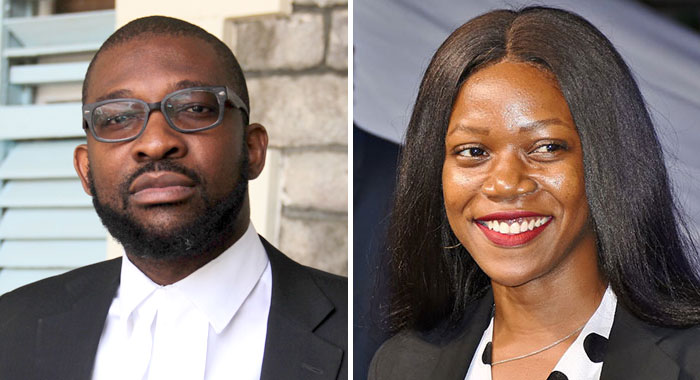 Morgan, as well as Assistant Director of Public Prosecution, Karim Nelson is "persons of interest" into the April 13 shooting of Diamond resident, Cornelius John, 60, at his home.
Nelson has taken leave of absence pending the outcome of the investigation, but Morgan, a lawyer, maintains her senatorial post.
She arrived at Parliament about 2 hours and 45 minutes after Tuesday's meeting began, at which point, Friday stood and asked the speaker to exercise her general powers and order Morgan to vacate the house.
The speaker did not and later called for a motion asking for the expulsion of Friday from the house for the rest of the day's sitting, as he continued to defy her order. The opposition lawmakers left with their leader in support of his stance.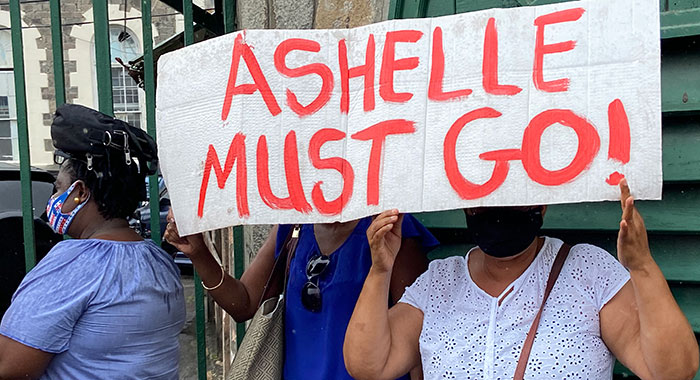 Friday told the media that the opposition was not saying that Morgan is guilty of a crime.
"Nobody is convicting anyone. All we say is withdraw. But no, the Leader of the Opposition is kicked out of the house of business, and I am not accused of anything and a senator is there seated and came back in the house," said Friday, who is into his fifth five-year term as MP for the Northern Grenadines.
He noted that a number of officers from the Rapid Response Unit, a tactical police unit commonly called the Black Squad, had been dispatched to the assembly chamber "to take us out.
"But we saw this playbook before. Nobody ain't breaking their back down here again," he said, referring to the March 2011 incident in which West Kingstown MP, Daniel Cummings, suffered injuries to his back when opposition lawmakers were physically removed from the Parliament.
Cummings recently underwent another round of surgery in Trinidad to correct those injuries and is on medical leave as a result.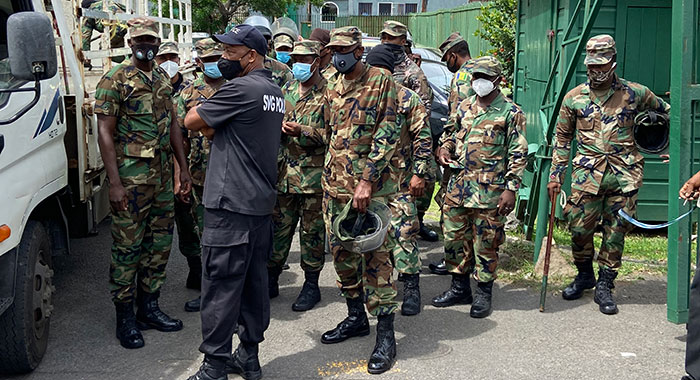 Friday responded to the view that the House of Assembly follows rules, none of which permitted the speaker to evict Morgan as he requested.
"I am out of the house on account of what the speaker did. This is something that decent people — you wouldn't put it to the test of the rules of the house. You will simply say, 'Under the circumstances, don't come to the Parliament, let this matter be resolved.'"
He said that recently in Kingston, Jamaica, Labour Party lawmakers told George Wright, one of their members, that he could not sit with them because he was alleged to have physically assaulted a woman.
Friday pointed out that Wright came to the Jamaica national assembly as an independent member but the speaker told him he had to go.
"He has taken leave of the house and he is an elected member," he said of the development in Jamaica.
Friday said that in defying the speaker, he was "standing on duty.
"I was standing on principle. You know me. If anything people say [is that] I am too mild mannered. When I stand for something like this, it is because I believe it has gone beyond the pale. And I couldn't sit and do the business of the house in the normal course and pretend that everything is normal.
"You can't stay and dine at a feast on a ship that you know is sinking and then be sitting there comfortably. You have to take precautions. You have to do the things that are necessary to safeguard life; in this case, we are safeguarding the procedures of our house and democracy."
The development came on a day when a number of persons gathered in Kingstown to protest to highlight a number of issues, including the shooting incident.