A 42-year-old mother has hired a lawyer in her attempts to get answers from the Milton Cato Memorial Hospital (MCMH), over an autopsy conducted on the body of her 3-month-old baby without her consent.
Itrition Selassie 1, of Calder, told iWitness News that the hospital has much to answer to, noting that she has a "death certificate" for the child, for whom a birth certificate was never obtained.
The 42-year-old woman also wants to know why the hospital did not allow her to see her child's body in the days and weeks immediately after the autopsy last December.
She said that when the body was finally released to her on May 21, 2021, it had already begun to decompose.
Her son's body was one of several infant remains in various stages of deterioration at the morgue at the nation's main hospital, Selassie 1 told iWitness News.
"First thing first, I would love for what happened to me never ever to happen to another mother," Selassie 1 told iWitness News on Tuesday.
"I will love a public apology from the Milton Cato Memorial Hospital and the Ministry of Health. The doctors that are involved here, I'm still seeking advice as to how we would deal with that," she said.
The mother said that she has inquired of MCMH about the disciplinary action it intends to take, a senior hospital official having admitted that elements of the case made them "uncomfortable".
"She is uncomfortable. She said that," Selassie 1 told iWitness News of the official whom she identified by name.
Selassie 1 said that she and her lawyer have met with hospital officials, and a meeting is to take place with Ministry of Health officials about what is alleged to have taken place at MCMH.
A lawyer confirmed to iWitness News on Sunday that Selassie 1 had retained his services in connection with the matter and that a meeting has been held with hospital management.
Birth of Isaviour
Selassie 1, a naturalist, said that her ordeal began on Aug. 16, 2020, about a month before her seventh child was due.
She said that she went to the emergency room after she began bleeding, and doctors advised that they had to perform an emergency caesarean section.
Selassie 1 said that while she is an herbalist and prefers natural remedies, she does not object to pharmaceuticals in cases of emergency and where she thinks they are necessary.
The child, Selassie 1 whom she names Isaviour Selassie 1, was the first of her seven children — three of whom were born in Canada — to be delivered by caesarean section.
Immediately after his birth, ISaviour and his mother were hospitalised for seven days, during which his blood sugar had been fluctuating.
The woman said that when they were discharged from the hospital on Aug. 23, she took the child with her to Union Island, where she conducts business and lives with her husband and her three youngest children.
However, in the three months that he would live, Isaviour who weighed 5lbs at birth, did not gain much weight, and used to cry a lot.
Selassie 1 said that on Dec. 7, she left the child with his father and went to sell her herbal medicine.
When she returned home about two hours later to breastfeed him, Selassie 1 realised that iSaviour was having problems breathing.
At the Union Island Health Centre, the staff advised Selassie 1 that the child would have to be taken to MCMH for emergency care.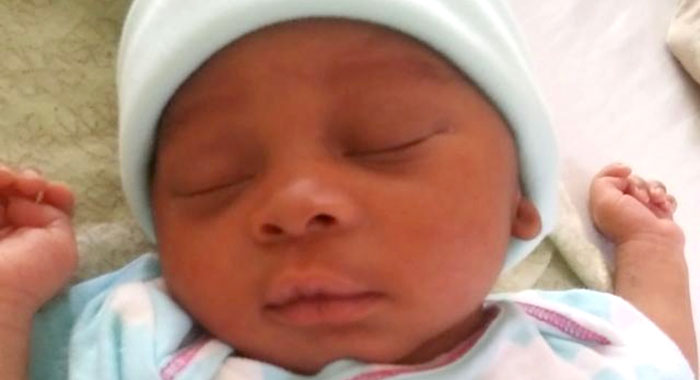 Baby flown to MCMH for treatment
The mother chartered a plane to take she, the baby, and a nurse that the hospital had dispatched, to the MCMH
She said that during the voyage, the nurse was pumping a bag valve mask to help the child breathe.
However, when they got to St. Vincent, the nurse held the baby close to her ears and then rolled her eyes.
Selassie 1 said that shortly after this, she noticed that the nurse began to stagger. She said that after pointing this out to the nurse, the nurse told her to hold the baby, adding that she was not feeling well.
The mother said she inquired about how to operate the bag valve mask and the nurse told her to just keep the mask over the child's face.
Baby pronounced dead
She said that when they arrived, via ambulance, at MCMH, the emergency room doctor, said, "Where did this baby die? This baby did not die here!"
Selassie 1 said that she continued to pump the bag valve mask and perform CPR on her child for about 45 minutes after the doctors said he was dead.
She said that she only stopped when she tried to open his mouth, and his jaws remained locked in place.
Objection to autopsy
The mother told iWitness News that the doctors said that they wanted to perform an autopsy on the child, but she objected to this, saying that her assumption was that the child died because his lungs had collapsed.
The mother said that at that point, she was "totally ignorant" that at birth, the baby had been "presumed" to have sepsis.
She said that she had been denied the opportunity to see him in the hours after she came to from the surgery.
Selassie 1 said that she resisted the efforts of the hospital to convince her to allow the autopsy.
"So they sent me upstairs to speak to someone senior because I was wrestling with the doctor and the people there, that, 'I don't want this. This is too much for me; I cannot picture my son's neck being busted open and all that. Please, it is too gruesome for me. He passed away because his lungs collapsed. You guys could check his blood, check him out to see if you can do a scan, but please, don't bust him down. I don't believe in that'," Selassie 1 recalled.
"I did not want that. I did not want that," she told iWitness News.
She said she was sent to speak with a pathologist, who maintained that the autopsy was necessary to determine the cause of death.
The mother said she told the pathologist that while she would also like to find out the cause of death, she felt that "we don't have to go through all the cutting and all that gruesomeness".
The mother said she told the doctors that the child did not even have a birth certificate.
The hospital told her to go to the Registry and obtain the birth certificate and other documents, adding that she would have to sign a form to consent to the autopsy, Selassie 1 told iWitness News.
"They gave me a pink form," the mother said, adding that she did not sign it, did not return it to the hospital, and it is still at her home.
She said that a doctor explained that the form was to give authorisation for the autopsy.
"When I was reading the form, I said, '[Doctor], even if I am going to let you guys in, I don't want no organs being removed.' Because right there, it is telling you 'I consent…' And I said, 'No. What it is saying to me, I don't [consent].'"
Selassie 1 told iWitness News that the doctor told her that she would have to write that she did not consent to the child's organs being removed.
The woman said she did not return to the hospital until a day or two after the hospital requested the autopsy on Dec. 7.
Selassie 1 said that when she went for the birth certificate, the Registry told her that they would need records from the hospitals in order to process the registration.
The Registry asked the hospital to provide confirmation of the birth of the baby and the hospital confirmed this and gave these documents to Selassie 1 to take back to the Registry.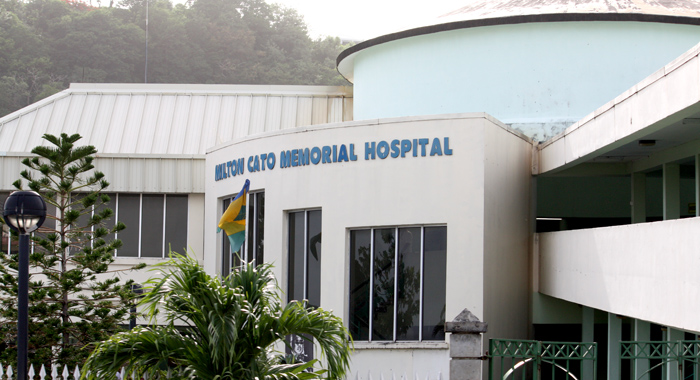 Autopsy performed despite objection
"But, amazingly, while I was there sitting with [a senior official at the hospital], [one of the staff] who works downstairs said, 'The baby already cut.'
"While I was preparing the documents to get the birth certificate, [a worker] is saying, 'But the baby already cut.'"
Selassie 1 told iWitness News that the senior hospital official seemed taken aback by this revelation and asked about three times, whether the autopsy had, in fact, been performed on the child's body.
"Right there, everything in me went different," Selassie 1 told iWitness News.
"It went different for me. Up to today, I didn't go and take out the birth paper. I said, 'Time-wasting. Nah. This is too much.'"
The mother said she has records to prove that an autopsy was performed and showed iWitness News a video of her child's body.
The video strongly suggests that the infant's chest cavity had been cut open and then sewn shut.
Selassie 1 told iWitness News that on learning that an autopsy had been conducted on her child's body, "my heart sank".
"And at that point, I could go no further with what they were carrying on with. Then I seek now, with the strength of the Most High, to push myself differently and work not in the way that they want me to work, but in the ways that were rightful and what I saw fitting for my family.
"Because everything they were doing was working against me, was draining my energy. So upon hearing that, I decided this is it, I've got to speak to someone in high authority, because I know wrong was done to my baby and my family and no one is saying anything and it is paining me. It's hurting me."
Selassie 1 told iWitness News she "took a break from it because I went into a state of sadness".
The mother said that before she knew that the autopsy was conducted, she had told her husband, "'Based on what I am seeing, based on their action, there is nothing that's gonna stop them from cutting him. They are just gonna go right in.'"
Multiple delays in access to morgue
The mother said she visited the morgue several times in December after the autopsy but was not allowed to see the baby's body.
She said that at first the hospital said she could see the child's face but not his body.
But later they said that she could not visit the morgue because of COVID-19.
At another period, they told her she could not see Isaviour's body because of the eruption of the volcano, and there were quite a number of bodies in the morgue.
"And then I said, 'OK. I would come again. It has been a long time I cannot see my child.' … I actually called almost every day to speak to the mortician."
Selassie 1 said that someone with knowledge of her case later told her that the baby's body was beginning to deteriorate and she should try to move it from the morgue.
The mother, however, said that she told the person that she could not just move the body because she needed answers.
"I said, 'I would be crazy if I do that because what I see coming at me, if that's my evidence, like if I were to take him and put him away, I won't have anything so I am going to keep him, because at the end of this I could get my own independent everything out of what they've been saying to me.
"Because what they've been saying to me and what they are still saying to me, it is not adding up. So why would I get rid of him. He would stay there a year if he needs to be there a year. If he needs to be there two years, I will pay for him to stay there for two years."
She said that on May 12, when she was finally able to see her baby's body, a morgue worker told her, "I don't know if I could find he now. The amount of baby I have to go and dig up for he."
"Cha!" Selassie 1 exclaimed.
She said about 15 minutes later, the morgue employee returned and told her the baby's body was available for viewing.
"When I went and I saw what I saw, I said, 'Nah! That's not my son.' Because he looks so different: head bulging out, eyes rotting out. His tongue was pulled out so, obviously his mouth pulled in. And his chest burst down in the worst way and a kind of stitching that I don't even overstand. And the big string dropping out the chest," she said, referring to the material they used to close the chest cavity."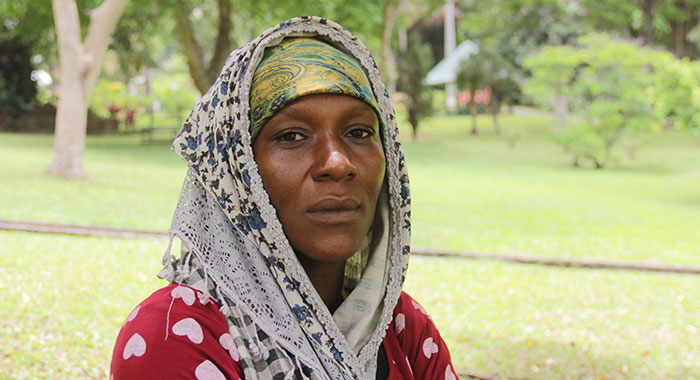 Many babies decomposing
Selassie 1 said that when she was viewing her son's body at the hospital mortuary, the cooler was open.
"I saw so many babies — little boys, little girls, little sweethearts. And [the worker] was explaining to me, 'This one died a few weeks ago. This one is completely sucked out, dried out — brain and everything sucked out."
She said some of the babies were "blue and all different colours".
"Dead babies. I was looking at them, little boys and little girls; some of them totally dry. When I say dry, I mean they have turned black and just like pieces of scab.
"Tears came and I said to him, 'Why would they have all of the babies rotting?' And it was smelling; I had to cover my nose. There's no ice, it is warm in there and a ton of babies just rotting on each other. They don't have names. You have to know them by eyes (sight) because if you did not know my son, he could have just pulled any baby and given it to me."
Selassie 1 told iWitness News that she took her baby's body to a funeral home and froze it.
She was able to move the baby from MCMH after arguing to the hospital that they were violating her natural right and the natural order of life "by allowing my baby to be there rotting and I would need to preserve him and rightfully, while we do all this paperwork, I pray her that she would make a reservation or the word you would use in that case, I asked her to grant me that favour of allowing him to be moved without all that.
"I said, 'You guys did not require a birth paper or nothing to do what you did so everything happening the way it happening here. So leh we go natural. I'm coming for my baby…'"
Selassie 1 said that she reasoned with the hospital that the document they had given her to take to the registry was enough to allow her to move the child's body.
However, the hospital insisted that she needed the birth certificate.
"I said, 'The most high is going to allow this baby to move today and there is no one or nothing that is going to stop it. And I am not going to be rude but we are going to see him moved."
Permission granted to remove baby's body
The mother told iWItness News that the hospital staff "did not understand what happened and no one else did but the baby was moved".
She said that she did not force anyone to do it, but the hospital gave her the requisite documentation.
"Because the most high wanted him preserved. I am doing this work not of my own. What I am seeing is beyond…"
She said that before leaving the hospital, the pathologist who had performed the autopsy gave her a document saying that Isaviour died of extreme malnutrition and had failed to thrive.
Selassie 1, however, said she rejected this document, and the pathologist added "presumed sepsis" as a cause of death.
The mother reiterated that her baby's body is frozen and in the custody of a funeral home.
"And it is there just in case they don't come with that full truth," Selassie told iWitness News.