The lawyer for shooting victim and threatening language accused, Cornelius John, is raising concerns about information contained in his medical records, which she said is perplexing to him.
Kay Bacchus-Baptiste said Tuesday night that the record says that John, 60, told the Milton Cato Memorial Hospital on April 13, when he was shot, that it was two males who had come to his property.
Bacchus-Baptiste said that this is disturbing, as her client has always maintained that it was three persons, including a woman whom he named, had accosted him.
She further said that the records refer to John as having been drinking alcohol, something that the lawyer said her client does not do.
In a call to Current Affairs on NICE Radio, the defense counsel said that her client's medical records were given to the Office of the Director of Public Prosecution.
Normally, what is given to prosecutors is the report of medical injury form, she pointed out, adding that handing John's medical record to prosecutors is serious, as he is also a defendant in the case.
The allegations about the medical records are the latest development in the saga, which began on April 13, when John was shot in his left leg at his Diamond Estate home.
Last Friday, Karim Nelson, an assistant director of public prosecution, was charged with wounding and unlawful discharge of a firearm at John.
Senator Ashelle Morgan, a Diamond resident, was charged with assaulting John with intent to commit wounding.
John was charged with one count of using threatening language against Morgan, and two counts of using threatening language against his wife, Nicole Morgan.
All the offences were allegedly committed in Diamond on April 13, and each of the accused pleaded not guilty and were granted bail and ordered to appear before the Calliaqua Magistrate's Court on July 5 for trial.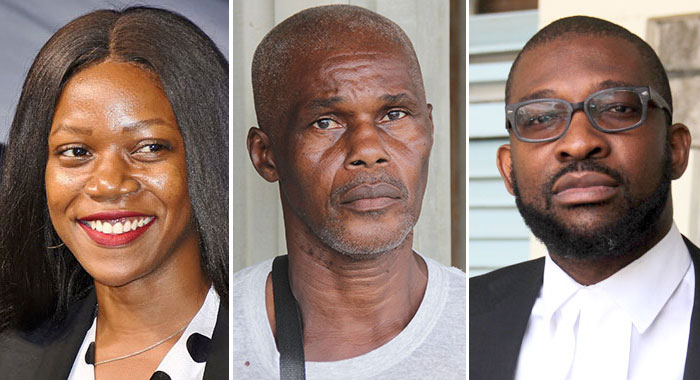 In her comments Tuesday night, Bacchus-Baptiste noted that she had said that John's medical records were missing from the Milton Cato Memorial Hospital.
Last week the hospital denied that this was the case, with Hospital Administrator, Grace Walters saying it takes time for the medical records to be done because physicians give priority to taking care of patients.
Bacchus-Baptiste said that her client had "tried many, many times over the last five weeks to get his medical records and he could not get them.
"They said that they were missing," she said, adding that after five weeks of being unable to get the medical records, she went public with the issue.
"And once it was made public, we were told that the medical records were found and that they are safe. Well, today, Mr. John went to collect his medical records and was told that someone had signed on behalf of the DPP's office and collected them," she said.
"And they had to have a big run around before they could get a copy or get his records," she said, and questioned how a state authority could just take someone's medical records without their consent.
"It is a dangerous precedent because your records are your medical records and your consent ought to be given," the lawyer said.
"But what is extremely disturbing to my client is that the medical records said that he reported against two men. Let that sink in. The medical records claim that when he went to the hospital, he reported against two men.
"My client is alarmed at this because he has never reported against two men only. He, at all times, said that a woman was there and said who the woman was. And it was always three persons."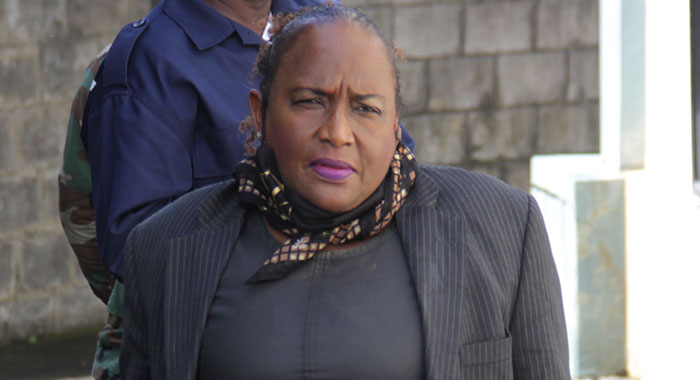 Bacchus-Baptiste said she will write to the hospital, the DPP, or whoever is in charge" because this is what the medical record shows that he said, which he never said, according to my client.
"The second thing that is alarming is that it refers to him being — drinking alcohol, which he doesn't do, which he didn't do, and he did not tell them. And so, I do not know what is amiss here or what is at play, but we, as I say, the only reason these things are coming out now is that the public will have to be the bastion and the safeguard for the rights of Mr. John…
"I was dumbstruck today when I saw that that is what they are saying because we know — I know from since I became involved, he has always said three people and a woman and he named the woman.
"Clearly, the woman herself admits that he was there. But how would it look in court if the man who is blaming that she did certain things couldn't even remember on the night to say a woman was there and just mentioned two persons.
"And then this introduction of alcohol, it is terrifying. This is making me wonder how far, how far — I don't know what is going on. But it is a terribly perplexing thing and my client is even more perplexed and hurt and confused at what is going on."
She said that it can be argued that John's medical records are needed to bring a charge against his alleged attackers.
"That is why the police have a report of injury form. That is what is usually issued. And that is what you would use for the medical evidence. You don't need to go behind the man's back and take his medical records, especially when you have laid charges against him.
"Now, if he was only a virtual complainant, alone, it might not be that grievous, but you have laid charges against him and he had a problem getting the records because when he went there, he was told that someone had collected the records from the office of the DPP."
Bacchus-Baptiste said that seeing in the medical record, information about drinking alcohol and two male attackers is "really, really perplexing.
"And I raise it as another mix and another twist in what is going on and if you put everything together, maybe we can understand why a month might be enough for this thing to be thrown away…
"It is frightening; very, very frightening. This is worse, because you would not involve the hospital in any skullduggery at all. Now, I am not saying it is. I don't know who took the notes and whatever is in the notes, you would have to reflect if you are doing a report, but how did that get in the notes is very perplexing to my client. Very, very perplexing."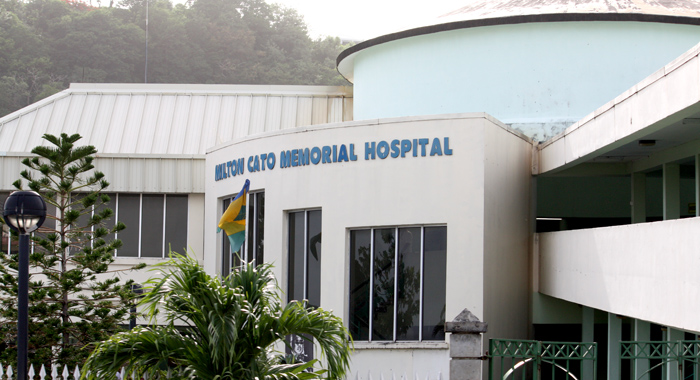 Walters said last week the attending physician usually prepares the medical record, but if that physician is not available, the medical director is authorised to "either hear the report himself, or designate an appropriate physician to furnish a report".
Regarding the information in the report, Bacchus-Baptiste further said:
"… I can see some semblance as if you are trying to create a case that a man is a little unstable, that you can't believe everything he is saying."
She, however, said that an eyewitness "can attest to who was there".
The lawyer, however, said, "… I am very, very disturbed and this opens up a deep avenue than I thought was going on in this saga. It is terrible. That's the least I can say and I don't know what's the explanation for it, but it can have very far reaching results in the man's case."
The lawyer said she intends to make a public statement on the issue. "It is so important for his justice; so very important. If that were to come out only in a court of law, in a trial, that he said on the night only two persons, and the specificity of it; they said that he said two males. It is frightening. The long arm of what is going on in this country; the long, long arm, it is frightening."
Bacchus-Baptiste said that in an effort to ensure the administration of justice for her client, it is important that these things are known.