The associate degree in fine art, design and cultural communications at the St. Vincent and the Grenadines Community College hosted its 2022 senior art exhibition at the school's Villa campus last Friday.
The event hosted five graduating student-artists with various artistic themes.
Zhané Gibson exhibited on Alzheimer's disease and how it progressed in her late grandmother.
The audience was touched by her project and connected their experiences with hers, a press release said.
Selena Davis' theme reflected her childhood experiences in Barbados.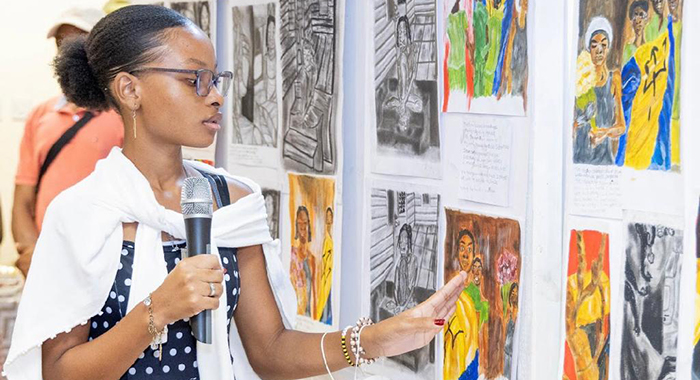 She expressed heavily on the feelings of isolation amidst blood relatives in a foreign land, and overcoming those childhood experiences.
Mya Pope spoke on her sojourn of discovering her identity apart from her identical twin sister.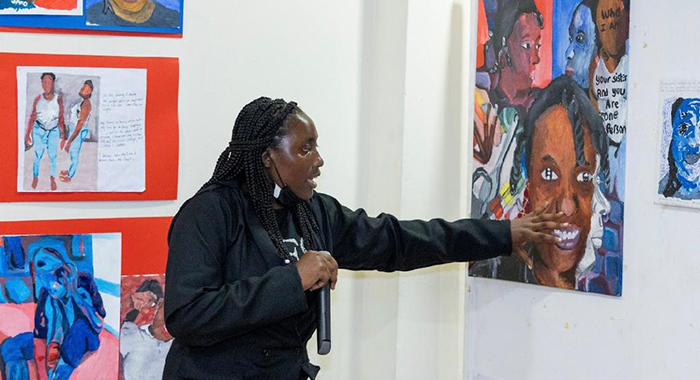 She connected her experiences of identity-search as one where she can now see her unique qualities and appreciate them, despite sharing facial features with her sister.
Mia Pope focused on the struggles of her single mother and single parenting.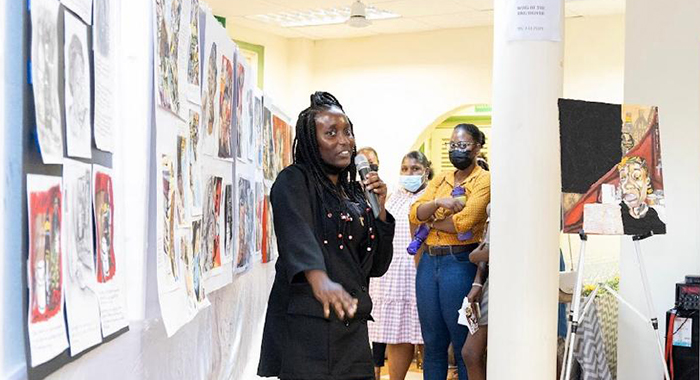 She applauded her mother who attended the event.
With doting admiration, she expressed the dedication and challenges single parents experience.
Kacy Warren's theme chronicled the burden of domestic life of Vincentian women. Her project looked at the paradoxical relationship of valuable female gender roles and their pressures and burdens on Vincentian women.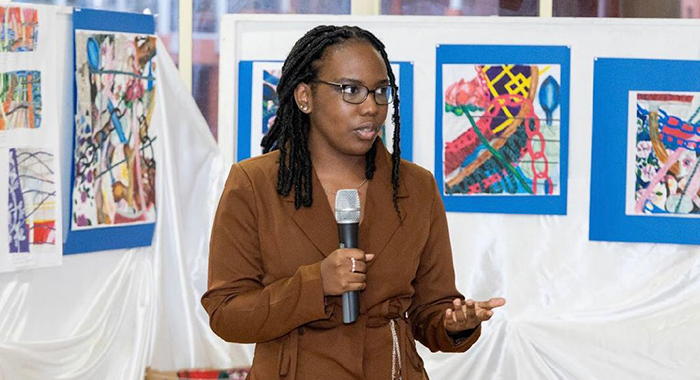 This year's exhibition was sponsored by the Bank of St. Vincent and the Grenadines (BOSVG), with supporting donations by Gonsalves Liquors Ltd, Coreas Distribution Ltd and the Department of Culture (Ministry of Tourism, Civil Aviation, Sustainable Development and Culture).
BOSVG spokeswoman, Patricia John congratulated the students on their spectacular artwork.
She also lauded the lecturers on guiding and helping the students to hone their artistic skills. She encouraged the students to "harness your skill by pulling from whatever experiences you have in your life … the BOSVG is delighted to be part of your journey and are rooting for you and look forward to supporting where possible, accomplishing more together".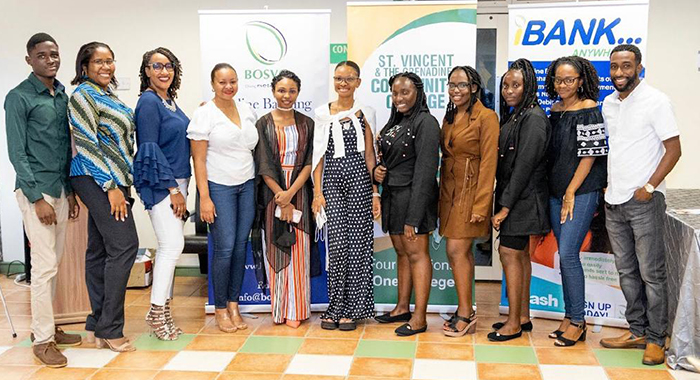 Director of the College, Nigel Scott, Dean of the Division of Arts General Studies and Sciences, Maxwell Fergus, Vic-Dean Dwight DeFreitas, and art programme lecturer/coordinator, Leytisha Jack commended the sponsors, the Department of Culture, parents, the artistic community and well wishers, for investing in the young students.
"The job of the lecturers is just one part, but it takes the entire community to support our young people in their aspiring artistic careers," the press release said.
"The exhibition concluded with a large viewing with fine wine and dining, in a sophisticated ambience, which were enjoyed by patrons and supporters."