Former journalist Junior Jarvis, 50, has been sentenced to spend the rest of his life in prison for the Feb. 14, 2017 murder of banker Randy Lawrence, 39 at Arnos Vale.
Justice Brian Cottle handed down the sentence at High Court No. 1, in Kingstown, today (Friday), noting that in the absence of parole laws in St. Vincent and the Grenadines means that Jarvis would have to spend his whole life in prison.
The judge said convicted people must maintain their humanity, adding that his view is that the court must be able to review whether the aims of sentences are attained.
He, therefore, ordered that Jarvis be brought back to court after 30 years to assess whether he is sufficiently rehabilitated to be released.
If the court concluded that he is not sufficiently rehabilitated, Jarvis would return to prison for a further three years before another review and this would continue until he is rehabilitated or dead.
On Nov. 28, a jury found Jarvis guilty of murder and seven other counts, including one count each of attempted murder on Arisha Pompey, his then girlfriend, and Josette Smith, her cousin.
The facts, as outlined by the judge, are that early on Valentine's Day, Jarvis shot Lawrence at Arnos Vale in the vicinity of Chill Spot Restaurant.
Lawrence died of his wound and a post mortem showed he had received three gunshots — two from behind and a third lateral wound from his left to right side.
Jarvis then left the scene of shooting and went to the apartment where Pompey and Smith lived, also in Arnos Vale.
He forced his way into the house and fired a shot at each of them and further struck Pompey with the gun, injuring her.
Jarvis then took Pompey to where he had parked his vehicle some distance from the scene of the murder and even further from Pompey's home.
At Options Supermarket in Arnos Vale, on seeing people there, Pompey held on to the door and two police officers arrested Jarvis there.
He was found with his licensed firearm in his possession, which was loaded with 10 rounds in the magazine, and there was another magazine containing 10 rounds, as well as loose rounds in a backpack that Jarvis was carrying.
The judge said that Jarvis had suspected that Pompey was having an affair with Lawrence and Jarvis had confronted him, both in person and via WhatsApp but was rebuffed and ridiculed.
Jarvis had confronted Lawrence at Chill Spot the night before but Lawrence had made many reports to the police about Jarvis.
The night before the killing, a police officer had intervened as Jarvis confronted Lawrence at the restaurant and later that same night, the police had gone in search of Jarvis but did not find him.
As Lawrence was going home from Chill Spot, Jarvis confronted him again and to get home safely, Lawrence was driven by a friend in that friend's vehicle.
Jarvis set upon Lawrence the following morning when Lawrence returned to retrieve his vehicle.
Jarvis, however, told the court his car had a loud sports muffler and he did not want to wake the resident and had, therefore, parked it some distance away.
He said he acted in self-defence as he believed that Lawrence was shooting at him and in his confusion, he went to the home of Smith and Pompey with the firearm in his hand.
Jarvis said that Pompey had tried to relieve him of the firearm and it went off and further stated that it was only at the supermarket that Pompey said she did not want to go with him.
The judge said that several spent shells were recovered from the scene as well as a projectile from Lawrence's body. They were ballistically matched to Jarvis' gun.
No other gun was found at the scene.
Jarvis' cell phone, which was forensically examined, contained a selfie of Jarvis with Lawrence's car in the background. It was time stamped the morning of the killing.
Pompey and Smith also gave different versions that contradicted Jarvis', the judge said.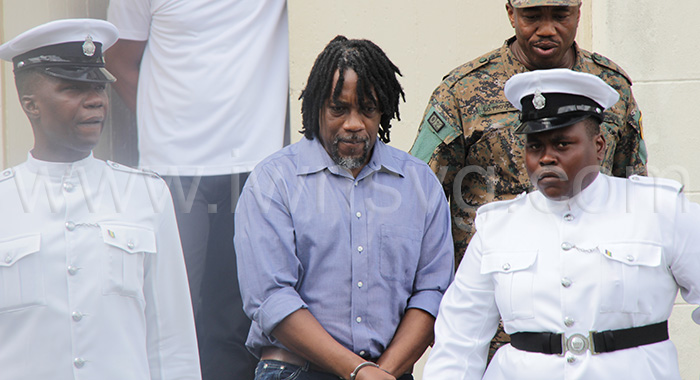 'a Dr. Jekyll and Mr. Hyde personality'
He noted that the social inquiry reports says that Jarvis was born on Nov. 3, 1972, and described himself as a father, businessman and journalist.
He has one previous conviction for assault occasioning actual bodily harm.
He attended secondary school in St. Vincent and also Humber College in Canada.
Jarvis has five children, the youngest of whom is 17.
His sibling said Jarvis' father was convicted of murder and as children they had been taunted on that account and, in light of this, they empathise with Jarvis' children.
Members of Jarvis Community described him as a quiet and cool person and most expressed shock at his action.
The judge said that interviews with Jarvis' work colleagues "revealed a picture of what they call a Dr. Jekyll and Mr. Hyde personality. It was said that [Jarvis] exhibited a calm persona but turned into a monster when he was angry."
He said there were reports of aggressive and inappropriate response to the members of the public "and some co-workers were surprised that despite all of this, he was able to obtain a firearms licence".
The judge noted that the defence had asked to give little weight to these layman opinions as Jarvis was not given an opportunity to respond.
The court said it was true that Jarvis had not been given an opportunity to respond to these allegations, adding that this would be taken into account.
The judge noted that Jarvis had said he was sorry about the negative impact of his crime on Lawrence's widow and child.
He further pointed out that prison authorities said that since being incarcerated, Jarvis had been found with prohibited items such as cell phones and he resented being spoken to.
The judge said the report said that Jarvis had issued a thinly veiled threat to a prisoner officer, saying he was not incarcerated for stealing fruits.
He noted that Jarvis successfully defended himself for allegedly instigating a protest in the prison and had participated in the prison's public speaking competition.
Justice Cottle noted the classical aims of criminal punishment, namely retribution, deterrence, prevention and rehabilitation.
He noted that on the murder charge, the prosecution did not seek the death penalty, adding that this was quite properly conceded that the murder was not one of the worst of the worst and, therefore, did not merit the death penalty.
The judge found that the seriousness of the combination of crimes was high and that there was a substantial degree of planning.
Jarvis had acquired the firearm four days before the killing and the judge said that while he may not have applied for the permit with intent to kill, having acquired the firearm he decided to use it as he did.
He said that Jarvis had had sufficient time to cool off after the encounter the night before murdering Lawrence.
The court, therefore, began with a starting point of a whole life sentence.
The judge said that the aggravating features of the offence include that it occurred on a public road in residential/commercial district, with a church in immediate vicinity.
He noted that the defence had said that no one had witnessed the killing.
Justice Cottle, however, said this misses the point, adding that it was entirely possible that other road users could have been present and could have been killed.
He noted that Jarvis had spoken of other people on the scene, including a man fixing a car and another man walking behind him.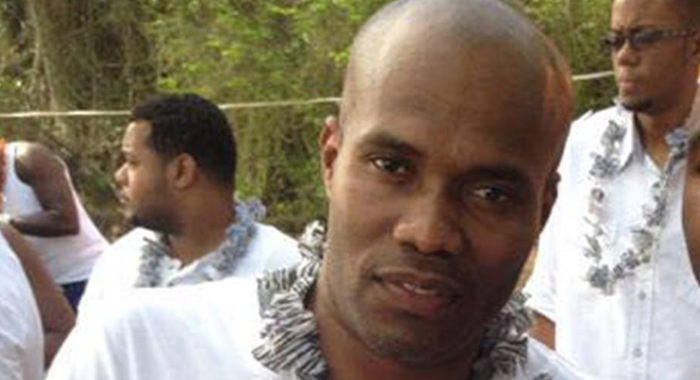 The judge further noted that Jarvis had said that he fired shots at Lawrence and when he looked back, he saw Lawrence running towards these people.
The judge said that the jury concluded that there was no provocation from the victim.
The court found no mitigating feature of the offence, adding that in the view of the jury, Jarvis was the aggressor.
Aggravating the offence was the fact that Jarvis had assaulted a woman previously, occasioning actual bodily harm.
The judge said that while this had occurred seven years before the killing, it shows he has a history of violence.
The court found no mitigating features of the offender, saying that Jarvis was not of good character.
The judge further said that Jarvis' expression of remorse the previous day "ran hollow" as he continued to advance that he shot at Lawrence because he thought Lawrence was shooting at him.
Justice Cottle noted that Jarvis could not offer youth or lack of maturity in mitigation.
He said that the aggravating features outweigh the mitigating but noted that as the starting point was a whole life, the sentence cannot be adjusted upwards.
The judge said that had he started with a determinate sentence, it would have been increased significantly.
Jarvis had also been found guilty of charges that:
§ on Feb. 14, 2017, at Arnos Vale, Jarvis used a firearm to aid in the commission of the offence, to wit the murder of Randy Lawrence;
§ on Feb. 14, 2017, at Arnos Vale, Jarvis entered the dwelling house of Josette Smith as a trespasser, and at the time had with him a weapon of offence, to wit a gun;
§ on Feb. 14, 2017, at Arnos Vale, Jarvis attempted to murder Josette Smith;
§ on Feb. 14, 2017, at Arnos Vale, Jarvis abducted Arisha Pompey;
§ on Feb. 14, 2017, at Arnos Vale, Jarvis assaulted Arisha Pompey causing actual bodily harm; and,
§ on Feb. 14, 2017, at Arnos Vale, Jarvis used a firearm to aid in the abduction of Arisha Pompey.
On the charge of using a firearm to commit murder, he was sentenced to 18 years and nine months in prison, and 21 years on each of the attempted murder charges.
The judge said that the victims of attempted murder said they suffered bouts of anxiety and depression and Smith has developed issues of trust. He noted that there was forced entry into the victims' home, and there was significant violence, threat of further violence and a weapon was used.
On the aggravated burglary charge, which carries a maximum sentence of life imprisonment –a notional sentence of 30 years — Jarvis was sentenced to 15 years in prison.
Justice Cottle noted that this crime involved a home invasion, the psychological impact of which was severe. The victims suffered significant distress and could no longer feel safe at home.
On the abduction charge, Jarvis was sentenced to 2 years and six months in prison, half of the maximum sentence.
The judge said that Pompey was traumatised by being forced out of her house and threatened with violence. He noted that a weapon was used and Pompey was injured by being struck with a gun.
Use of firearm to commit abduction attracts a maximum sentence of 25 years in prison and Jarvis was sentenced to 18 years and nine months.
The judge noted Jarvis' use of the weapon to strike and injure Pompey, that he discharged to round at her home and threatened to shoot her as he abducted her.
For assault occasioning actual bodily harm, Jarvis was sentenced to three years in prison, two years less than the maximum.
The judge noted that Pompey suffered a minor injury to her forehead but greater psychological trauma or scaring.
He said that Jarvis had used a gun to strike or injure Pompey and threatened reportedly to shoot her as he took her away from her home.
All of the other sentences would run concurrent to the whole life sentence for murder.
The judge also ordered that the firearm and ammunition be confiscated.
Kay Bacchus-Baptiste and Ronnia Durham-Balcombe appeared for the defence at the trial, while the Crown was represented by Director of Public Prosecution, Sejilla McDowall, Crown Counsel Renee Simmons, and Richie Maitland.