Local calypsonian Sunny Banks gave supporters of the Unity Labour Party, on Sunday, an explanation of why Prime Minister Ralph Gonsalves, popularly known as De Comrade, continues to govern St. Vincent and the Grenadines.
The entertainer, whose real name is Sonny Young, said that Gonsalves was sent by God in response to the people's prayer for a leader.
Sunny Banks was among a cast of entertainers, including Mighty Gabby, of Barbados, and Nailah Blackman, of Trinidad and Tobago, who performed at the event.
"Now, hear this. For the past 22 years, this country was going through some problems," Sunny Banks said at the beginning of his performance.
"And we have a lot of praying people in this country. So, they start to pray for a leader," he further said.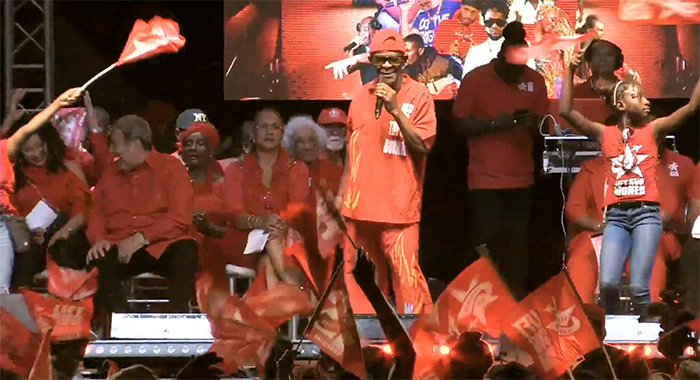 "Now, 2001, you know, God is a busy man. So, he say, 'Look, alyo asking me for a leader. Ah cyah come. So, ah go send De Comrade for you," Sunny Bank further told the crowd and media audiences.
"He send De Comrade and look wah happening. The fire burning all over the country. Labourrrr!" Sunny Banks said and then sang his song, "Keep the fire Burning", a ULP campaign song.
The Unity Labour Party came to office in March 2001 and Gonsalves, 76, has said that he will lead the party into the next general election, constitutionally due in March 2026, as it seeks a sixth consecutive term in office.
Before coming to office, Gonsalves had said that he wanted two five-year terms as prime minister.