Vincentian swimmers Kione Deshong and Alex Joachim represented their club, Black Sands Swim Squad at the Barbados Long Course Swimming Championships in May, where Joachim broke a national record.
Joachim swam in the boys 15 year and over category and won 3 gold medals in the 200-metre individual medley, the 50-metre butterfly and the 50-metre freestyle, whilst also picking up 2 bronze medals in the 100-metre freestyle and the 100-metre butterfly.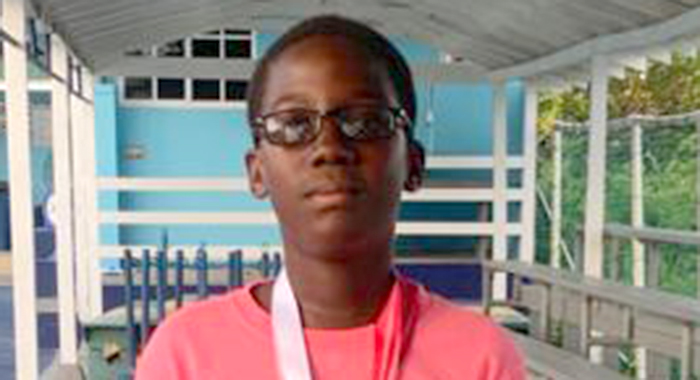 Joachim got his name back into the SVG record books by breaking the national record in the 200-metre Individual medley and the 50-metre butterfly.
Swimming in the boys 9-10 age category, Deshong won a gold medal in the 50-meter freestyle and one bronze medal in the 50-metre breaststroke, recording personal best times in both events.
Joachim is in the midst of an elite training programme led by visiting Canadian coach Cathy Purdy, who is assisting him in preparation for the Swimming World Championships in Japan in July.