Police are investigating the death of a Murray's Village man whose body was found in the mountains of Carib Village, Campden Park on Wednesday afternoon.
One of the dead man's friends gave his name as Augustan Prince, also known as "Turbin" and "Beast", who is said to be in his mid-30s.
A person who saw the body told iWitness News that it had what appeared to be two wounds to the back, one to the right elbow, and other wounds to the head.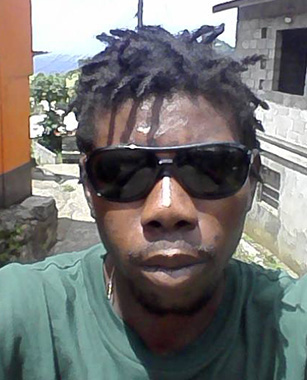 Some media outlets reported that Prince was shot, but iWitness News has not verified that this was the case.
The body was found along an unpaved section of the mountain road in an uninhabited area of the South Leeward community.
Prince's body was lying head down along a sloping section of the road and there was very little blood on the scene.
There were speculations that Prince might have been killed elsewhere and his body dumped in the area.
iWitness News understands that Prince farmed in the Carib Village mountains.
One farmer said that he was on his farm from about dawn until midmorning Wednesday and did not see or hear anything untoward in the area.
He said that another farmer passed in the area later in the day and did not notice anything strange.
Police are yet to comment on the discovery of the body.
If Prince's death is ruled a homicide, it would be the 40th killing in St. Vincent and the Grenadines this year. There was a record-setting 42 homicides last year.