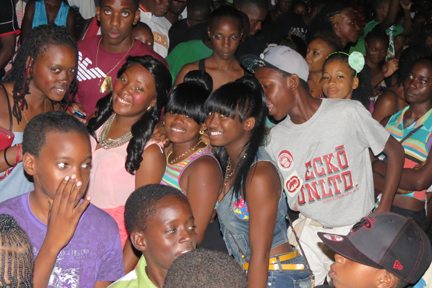 Kingstown, St. Vincent, May 27, IWN – A large crowd witnessed the launch of Carnival activities in the North Leeward on May 19 at Sharpes Playing Field in Chateaubelair.
Addressing the gathering, President of the North Leeward Sports Association, Julius Antony, appealed to persons who will be participating in the activities for the Carnival season to do so peacefully, while enjoying themselves.
"Conduct yourself during our activities, and have fun," Anthony said.
He thanked Das Entertainment, who partnered with the North Leeward Sports Association (NLSA) to present the j'ouvert band, Gold Fever, adding that h eis looking forward to their continued support.
Parliamentary representative North Leeward, Patel Matthews, echoed Anthony's call for peace.
The theme of the launching was "A tribute to a fallen soldier", in honour of community activist and promoter, Stuart "Rudy" Louie who was gunned down at Gibson Corner late last year.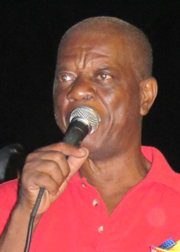 Matthews said that Carnival in the Constituency is where it is today because of Louie's input.
He said that Louie organized queen shows and Carnival jump-up.
The North Leeward MP also highlighted Louie's role in establishing the Roses Crew, from which popular soca artist Fireman Hooper and Dj 20 made their names.
"We must continue the legacy that Rudy has left for us, by continuing to make North Leeward Carnival, one of the best."
Matthews further boasted of the success that persons from North Leeward have achieved on the national Carnival stage.
"North leeward has produced Carnival queens, soca and calypso Monarchs," he said.
He appealed to the executive of NLSA to organize a North Leeward Soca monarch show to give young and aspiring soca artist in the community, an opportunity to be recognized.
A minute of silence was observe for Louie, before acts such as calypsonian Short Man, with his 2012 song "Sit Down and Wait " and soca artiste Royal with his hit song "Cold Heated", alongside Trini and other artistes performed.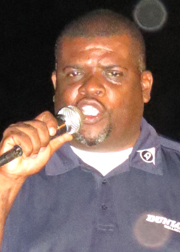 The 2013 Miss North Leeward contestant also made their first official public appearance.
The beauty show is slated for June 7 at the Petit Bordel Hard court.
Six contestants will compete in the beauty pageant. They are representing various Fayasha Lewis, Kayana Stephens, Ocean Edwards, Kaywana Laborde, Deshia Murray, and Shakelia Anthony.
Kenesha Edwards is the reigning Miss North Leeward.
The carnival activities will conclude on June 8 with j'ouvert and an evening jump-up.