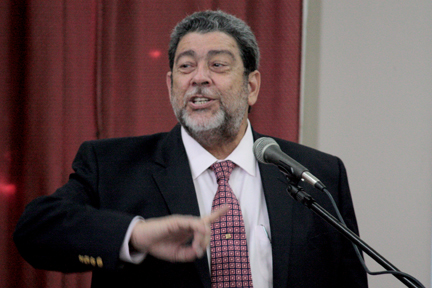 KINGSTOWN, St. Vincent, May 27, IWN — Prime Minister Dr. Ralph Gonsalves says he had nothing to do with the dismissal earlier this month of outspoken public servant Otto Sam.
"I had nothing to do with that. You think Otto Sam, wherever he is in the Public Service, matters me? I am in the government; I am prime minister. One pubic servant can hinder me from doing my work? An ancient warrior like me?" Gonsalves told Parliament today — Monday.
"Ralph Gonsalves, Prime Minister of St. Vincent and the Grenadines has had absolutely nothing to do with lodging of a complaint to the Public Service Commission in relation to Otto Sam. I did not set up a tribunal. I don't have that authority," he further said.
The Public Service Commission (PSC) fired Sam on May 22 after a three-member tribunal found him guilty of breaking the Public Service rules.
Sam is a career educator and former head teacher of the South Rivers Methodist School.
He was transferred from the school to the National Emergency Management Office (NEMO) in 2010 after he complained that Gonsalves broke Ministry of Education protocol during a visit to the school by not first reporting to the head teacher.
Sam's dismissal stems from a letter he wrote last year, which was published in two local newspapers under the caption "NEMO — an interesting organisation".
In the letter, Sam said, among other things, NEMO's staff had not met since September 2011, although the 2012 hurricane season began on June 1.
Tribunal member speaks out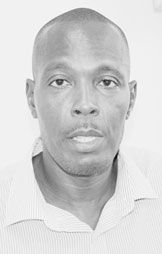 But the guilty verdict handed down by the tribunal has come under even closer scrutiny after one of its member, Cecily Sunders, told a local newspaper last week that she did not find Sam guilty of the charges brought against him.
Saunders, a former Director of Audit who retired from the Public Service in 2004 after 36 years, said that based on her experience and knowledge of the Public Service rules and regulations, she could not find Sam guilty.
Saunders, was the most experienced member of the tribunal, and had also acted as Chief Personnel Officer more than once.
The other members of the tribunal were Assistant Director of Public Prosecutions, Colin John, and Aldric Williams, a retired superintendent of police.
Gonsalves told Parliament that the letter informing Sam of his dismissal also informed him of his right to appeal to the Public Service Board of Appeal.
"I don't know what the Public Service Board of appeal will say. I am not part of it. Those are the facts. Why is it every happen is Ralph? Why is everything Ralph?" the Prime Minister said.
He said if a permanent secretary, who is the head of administration in a ministry, thinks that something should be complained about formally to the PSC, the permanent secretary would do so.
He further said the Chief Personnel Officer would call the complaint to the attention of the Attorney General and the PSC would consider the matter, including whether a tribunal should be appointed.
"None of that had anything to do with me or the government," Gonsalves said.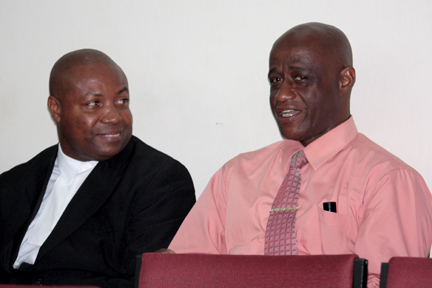 He noted that his Unity Labour Party government, which came to office in March 2001, repealed a law passed under the Cato administration in the 1970s that made it "difficult" for public servants to speak on political matters.
"And in the law, such speech and writing was criminalised. We repealed that law here. The NDP (New Democratic Party) sat on it; they criticised Cato but they stayed with it for 17 years and did not one thing about it. I moved it here and I repealed it.
There are regulations – PM
"But there are some public servants here who believe that the repeal of that law there are no regulations. But there are regulations which preceded the law, which are still in place as to how a public servant ought to conduct himself or herself," Gonsalves said.
He said employees and employers have obligations to each other.
"So don't believe that [because] you are a public servant, because speech and writing is no longer criminalise, that you can then go and behave anyway you want to behave," Gonsalves.
He, however, said it is permanent secretaries, not politicians who have a duty to address issues relating to disciplining of public servants.
"You notice I allow, as I must, the democratic institutions of the state to function in a proper manner," Gonsalves told Parliament.