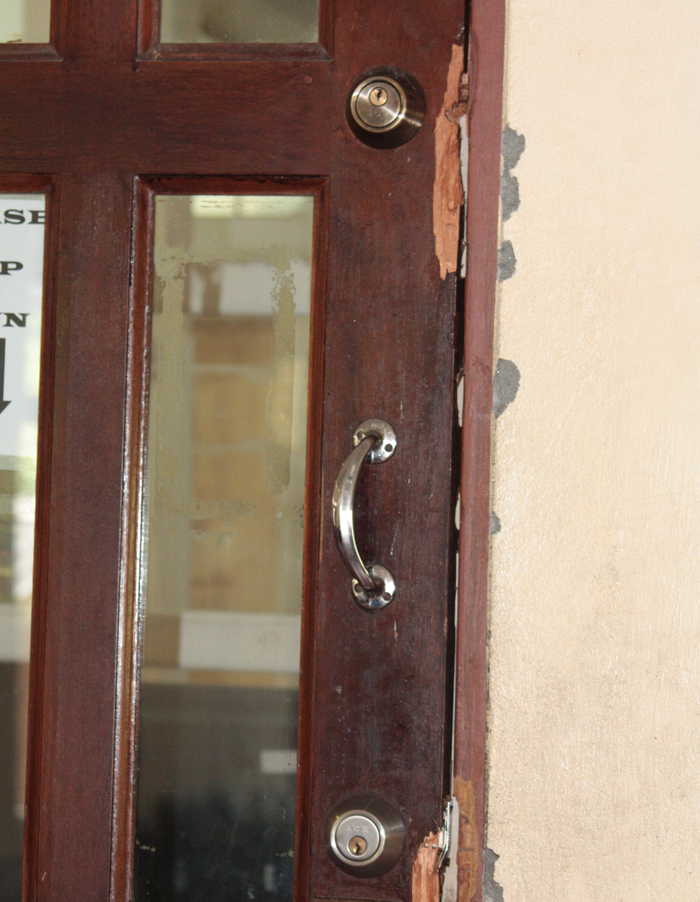 Mesopotamia — The Marriaqua United Friendly Society — "Bunpan" — was Wednesday still calculating the extent of losses after a burglary sometime between Monday afternoon and Tuesday morning.
Thieves broke into the Bunpan office in this agricultural district and took an undisclosed sum of money.
Police say that they are yet to identify a suspect but investigations continue.
Staff at the society, whose members pool money to fund funeral expenses, say that burglars entered the two-storey building through a side door on the ground floor.
They then pried open two other wooden doors before opening the metal casing that houses the vault.
The vault was then pried open and an undisclosed amount of money stolen.
Earlier reports on radio that the vault was stolen are false, but the security device was so badly damaged that it cannot be closed and has to be replaced.
In addition to taking the cash, the thieves went to the upper floor of the building and drank juice from the refrigerator, a staff member told I-Witness News.
The burglars also defecated in the toilet and left without flushing it, the staff member further said.
It is not the first time that the building is being burglarized. Some men were jailed some years ago after police caught them spending money containing the serial numbers of cash stolen from the society.