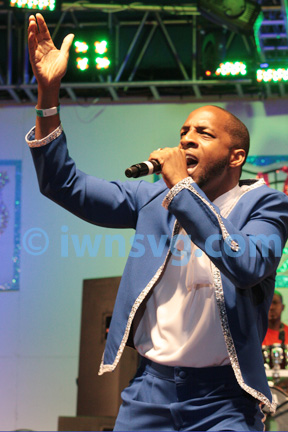 Some calypso lovers felt that judges erred when they did not include Shernelle "Skarpyon" Williams among the finalists of this year's calypso competition.
Skarpyon was among 22 bards selected from the preliminaries to face the assessors during the semis on Friday.
But Skarpyon was not among the 10 finalists chosen to compete against reigning monarch, Lornette "Fire Empress" Nedd-Reid.
The artiste delivered a powerful rendition of his song, "Until", during the semis but seemed not to have done enough to sway the judges.
But, as fate would have it, Ronald "Ron B" Browne, who made it to the finals and who some calypso lovers also say was a strong contender for the crown, opted out of the competition.
The Carnival Development Corporation said on Monday that Ron B had said that he had to withdraw from the competition because of "personal commitments".
Browne told I-Witness News this week that he was unable circumvent the commitment and decided to opt out of the competition.
He said that he had a second song already for the competition but will not release it.
In fact, Browne said he has material already for four years.
During the semis on Friday, after Skarpyon was announced, he was not on stage when the band had played the intro to his song.
As band members and patrons looked around for the artiste, master of ceremonies, ASP Jonathan Nicholls, said:
"All right ladies and gentlemen, seems like Skarpyan had a little emergency. He had to run to the little boys room, I understand. So judges, just hold for Skarpyan a bit because he's gone to the little boys' room."
Last year, Skarpyan ruined his chance to make it to the finals when he fumbles some of the word –"buss" in local parlance.
He had placed second in 2011.