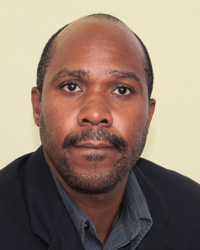 Opposition spokesman, Ernesto Cooke, is among the three persons vying to be the New Democratic Party's (NDP) candidate for Central Leeward in the next general elections, constitutionally due in 2015.
The NDP is searching for a new candidate as Norrel Hull, who failed to win the seat four times, bows out amidst praise by the party's leadership.
Cooke, who hosts the NDP's daytime radio programme, "New Times", on NICE Radio, failed to get the nod of the ruling Unity Labour Party (ULP) to be its candidate for South Leeward in the December 2010 general elections.
He joined the NDP sometime after and was elected as its public relations officer last year.
St. Clair Leacock, one of two vice-presidents of the NDP, indicated on radio on Wednesday that Cooke is among the names being considered as the party's candidate.
Meanwhile, Hull, during an NDP rally in Layou on Tuesday, told constituents that he would no longer be offering himself as a candidate.
"I thank you from the bottom of my heart, and I want to let the people of Central Leeward know that I am committed to the New Democratic Party," he said.
He said he will support the new candidate and asked constituents to vote the New Democratic Party so that they "will have a government that you want and will have a government that can run St. Vincent as it should be run".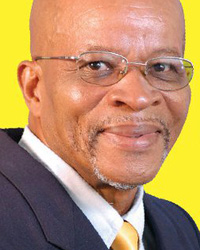 And, Leacock, speaking at the same rally, lauded "the dignified manner in which [Hull] has come forward and said to you the party comes first, the country comes first and he is giving way to new blood in Central Leeward to see us into government when that time comes."
He thanked Hull for his service and said that Central Leeward will be a battleground constituency in the next general elections.
"You in Layou, you in Central Leeward, stand between the NDP being in government now and being in opposition. And even though that we have already completed nearly two and a half years of this five-year term, you can and must make the difference…" the Central Kingstown representative said.
Meanwhile, leader of the NDP and the Opposition, Arnhim Eustace, described Hull as "a statesman".
"Not many people in politics have served as well as he has served this constituency. He contested four times, he didn't win, but he was always there for the people of this constituency," said Eustace, who has led the NDP to three electoral defeats.