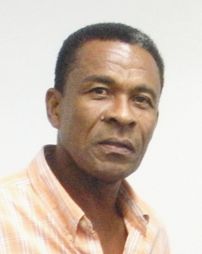 The man who will soon be this country's envoy in Canada says he will try to seek opportunities for Vincentians professionals and artisans.
Prime Minister Dr. Ralph Gonsalves has announced that Fitzgerald Huggins will be this country's new Consul General to Canada.
Huggins is a former marketing manager of telecommunications provider LIME, and the creator of the "Drop Ah Dollar" campaign that raised some EC$11,000 for the construction of the EC$652 million Argyle international airport.
Huggins told I-Witness news it is a pleasure to be given the opportunity to represent St. Vincent and the Grenadines in the diplomatic field.
"I have given dedicated service in the private sector. Now it's time to deliver even better service to the second largest Vincentian diaspora community. Canada is our traditional friend and we have to work together to maximize on the benefits for SVG," he told I-Witness News.
"On a personal note, I set very high work standards and love to socialize. I intend to work with the team to source private sector investment opportunities, to go beyond the farm workers programme to include nurses, teachers, artisans, culture, sport, etc.
"Toronto has the highest concentration of Vincentians but there are other provinces in Canada that we have to explore to attract more investment opportunities and find work for Vincentians, particularly at home. I look forward to a successful sojourn," he further said.