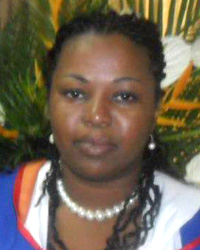 The 30-year-old woman who was valedictorian at the University of the West Indies Open Campus recognition ceremony here in January is dead.
Kayanka Weekes died at the Milton Cato Memorial Hospital on Thursday, sometime after having a surgery.
Information surrounding the death is still unclear but I-Witness News understands that Weekes was in the first trimester of a pregnancy.
Weekes's death brings to two the number of young women here who have died recently while receiving medical attention.
Lavel Janita George, an employee at Bank of St. Vincent and the Grenadines died in Barbados late July, where she was transferred after being rushed to the MCMH from Maryfield Hospital, a private facility.
George was scheduled to undergo what media reports describe as a minor procedure at the private hospital.
Report says complication develop after she was given an anaesthetic.