Nine "Black Sands Swim Squad" swimmers from St Vincent and the Grenadines took part in Grenada's annual invitational swim last weekend.
They returned with a flurry of medals and left a strong message to Grenada that SVG has raised its standards in competitive swimming.
CARIFTA Bronze medallist Shne Joachim led the way with an outstanding 10 out of 10 performance, bringing home 10 gold medals in the 10 events that she swam.
She was awarded with the trophy for overall best female swimmer at the event. SVG's next best performance in the pool was Nikolas Sylvester. Against extremely tough competition, Sylvester brought home 2 gold medals and 8 silver medals.
He achieved six personal best times.
The younger brother to Shne, Alex Joachim, swam to 2 gold and 3 silver medals whilst swimming five personal bests times.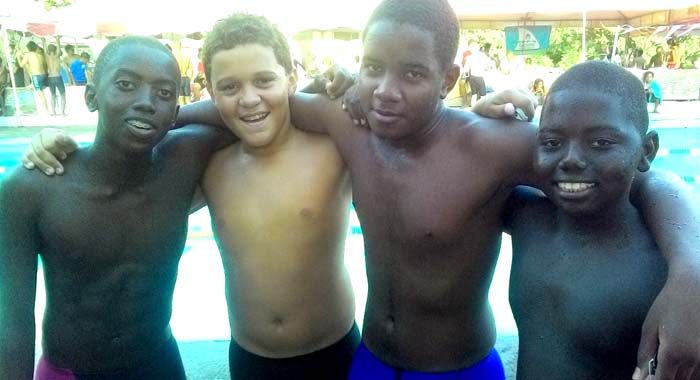 Also contributing to the flurry of medals was Storm Halbich, who brought home 3 silvers and 4 bronze medals.
He was closely followed by Chavez Joseph, who won 6 bronze medals and achieved two personal best times.
Up against tough competition from his older brother Nikolas, Justin Sylvester managed to get his spot on the podium, claiming 1 bronze medal whilst swimming 10 personal best times throughout the competition.
Then came Tai Joseph who won a silver medal, which came with a personal best time. Cruz Halbich and James Joseph also swam their best, both achieving personal best times for their many individual swims.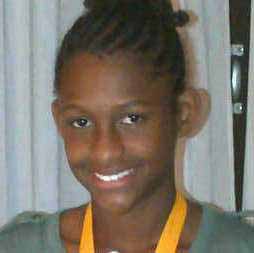 Cruz, along with Shne, Justin, Nikolas and Chavez won two additional silver medals in the team relays.
Black Sands Swim Squad coaches Kyle Dougan and Sarah Smith expressed their delight at all the swimmers results.
"We're currently in the middle of some extremely hard training, preparing for the 2013 OECS championships in November in St. Lucia and this has given us a pleasing indication that our swimmers are on track to perform well for their country in the future," Kyle said.
"People should be aware that coming out of St Vincent and the Grenadines we have swimmers like Shne Joachim and Nikolas Sylvester producing world class times for their age group and following that, we also have many other swimmers starting to shine, demonstrating that St Vincent and the Grenadines is full of people with potential outstanding sporting abilities, especially in the sport of swimming," he coach further said.
The next swimming competition will be held in St Vincent Oct. 19-20.
This is the very first Black Sands Swim Squad and United Insurance invitational meet.
The public is being invited to witness the events at Shrewsbury Pool facility.