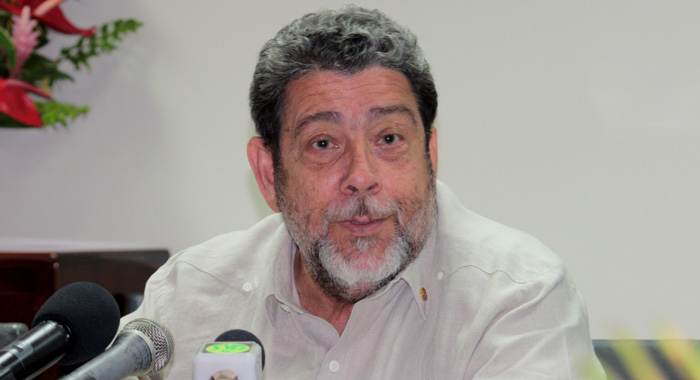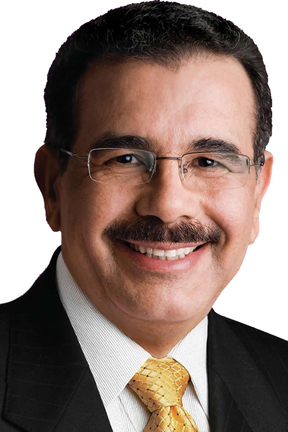 Prime Minister Dr. Ralph Gonsalves has written to President of the Dominican Republic, Danilo Medina, over a court decision that effectively revokes citizenship to some 250,000 persons of Haitian descent born in the Dominican Republic.
"I regret that the circumstances have compelled me to write robustly on this matter. I assure you that my language is restrained and does not fully express my personal outrage," Gonsalves said at the end of the two-page letter of Oct. 11.
He said that St. Vincent and the Grenadines is "deeply distressed" by the Sept. 23 ruling by the Constitutional Court in Dominican Republic.
Reuters news agency says the ruling retroactively denies Dominican nationality to anyone born after 1929, who does not have at least one parent of Dominican blood.
The ruling comes under a constitutional clause declaring all others to be either in the country illegally or "in transit".
While the judgment is final, human rights groups plan to challenge it before the Inter-American Court of Human Rights, where it could in theory still be overruled, Reuter further reported.
Medina, Reuters says, appeared to distance himself from the ruling last week after he met with human rights groups.
"I don't know if legally an injustice has been committed, but there's a human problem we have to solve," he said.
But Gonsalves, in the letter to Medina, said, "This court decision in effect renders stateless, huge numbers of these persons of Haitian descent.
"Surely, this ruling by the Court is unacceptable in any civilised community," Gonsalves further said in his letter to the Dominican Republic, which has been attempting to join the Caribbean Community (CARICOM), of which Haiti and SVG are members.
He said the decision is "an affront to all established international norms and elemental humanity.
"It is subversive of your country's international human rights obligations as enshrined in several international an hemispheric conventions/treaties to which it is a state party," Gonsalves said.
He further said that the ruling is being "widely interpreted internationally as being grounded in jaundiced anti-Haitian or even racist mind-set, given the fact that most of the persons deprived of their 'citizenship by birth' are black.
"It is thus incumbent on the government and people of the Dominican Republic to stand askance from the Court's decision, and set about promptly and practically to make the requisite corrective in accordance with your international obligations."
Gonsalves said that Medina knows better than he does "the troubled relationship of the Dominican Republic and Haiti", adding, "it is not necessary for me to traverse any of that well-trod terrain."
The Dominican Republic and Haiti share the island of Hispaniola, where Spanish and French are spoken respectively, and each country having starkly different economic circumstance, largely springing from historical realities.
"Surely, it must pain you as a leader of high principle and noble ideals that persons of Haitian descent born in the Dominican Republic are legally debarred from automatic citizenship," Gonsalves said.
"The highest office in the land is that of citizenship. It is an inward grace from which springs the bonds of national community in the landscape and seascape of the country of one's birth. Reason and conscience dictate that you, my esteemed brother, must act swiftly to right the historic wrong committed against your patriots of Haitian descent. I expect no less from you. I feel sure that you would not disappoint," Gonsalves further said.
He said that under Medina's leadership and that of his predecessor, the Dominican Republic has made "commendable strides to lift its image in the regional and international community, and to erase the memory of some of mischiefs of the past".
He further said that the Dominican Republic is a vital member of CARIFORUM — the Forum of the Caribbean Group of African, Caribbean and Pacific (ACP), a body that comprises Caribbean ACP States for the purpose of promoting and coordinating policy dialogue, cooperation and regional integration.
Gonsalves noted that the Dominican Republic "is in quest of membership of CARICOM.
"The real, not potential, adverse impact on these regional and multi-state relationships is self-evident," he said.
He further said that Secretary-General of CARICOM, Irwin LaRocque, has spoken "wisely and publicly" against the court decision and other outstanding citizens of CARICOM member-states, including P.J. Patterson, former prime minister of Jamaica have also expresses similar sentiments.
"Some in your country may well consider this to be an unwarranted interference in the internal affairs of the Dominican Republic. Plainly it is not!" Gonsalves said.
"The fig-leaf f sovereignty cannot be invoked when time-honoured and universal principles of citizenship and human decency are trampled upon," he further stated.
"These precepts go beyond the outermost boundaries of a country's territorial limits; they are existential to humanity. Moreover, your country has its international obligations," Gonsalves said.