UPDATE: May 8, 2014 — The two men wanted in connection with the death of Kyle Phillips have been taken into police custody.  (Read: Wanted men now in police custody)
Original story:
Police have declared two Lowmans Leeward men wanted as homicide detectives continue their investigation into the shooting death of another resident of the West Kingstown community.
Wanted are 30-year-old Jason Henry and 24-year-old Rodney Roberts.
In a bulletin late Wednesday, police said the men's name have surfaced and are of interest in their investigation into the shooting death of Kyle Phillips of Lowmans Leeward, which occurred around 9:10 p.m. Tuesday.
Police said in a separate bulletin also on Wednesday that it is reported that two unknown assailants approached and shot Phillips.
He sustained gunshots wound to his stomach and left hand and was taken to the Milton Cato Memorial Hospital where he succumbed to the injuries.
They say that both wanted men are considered armed and dangerous. They are being asked to report to the Criminal Investigation Department by 5 p.m. on Thursday, May 8.
Persons seeing these men, knowing of their whereabouts, or having any information relating to them are being asked to contact the Officer in Charge CID/CRO/MCU at telephone 456-1810 or 457-1211 ext. 226, 227, 228, 222, 223, 224.
Calls would be treated in confidence and callers can remain anonymous, police say.
Descriptions: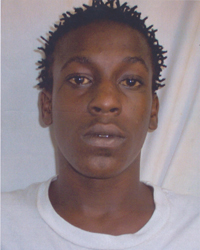 Name: Rodney Roberts
Alias: P-2
D.O.B: 6 November, 1989
Address: Lowmans Leeward
Height:     5' 10"
Complexion: Dark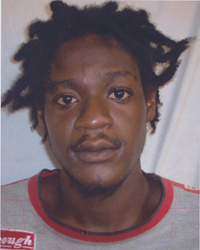 Name: Jason Henry
Alias: Two-B
D.O.B: 16 September 1983
Address: Lowmans Leeward
Height:  5' 7"
Complexion: Dark