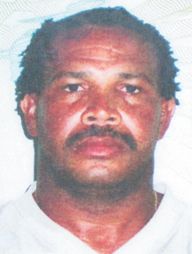 Police on Monday charged five Campden Park men, including and 18-year-old labourer, with the March 22 murder of fellow villager 48-year-old fisherman, Nolly Jack.
Jack was found shot to death along the road to Lowmans Bay early March 22, sometime after her left home during the pre-dawn hours to go fishing.
The accused are 25-year-old labourer Jeffery Cuffy, 34-year-old mechanic Curt George, 18-year-old labourer Kemron Spencer, 25-year-old labourer Andy Acosta, and 27-year-old labourer Alister Roberts.
They appeared at the Serious Offences Court on Tuesday and were remanded in custody.
They will appear at the Serious Offences Court on Aug. 7 for the next hearing.
https://www.youtube.com/watch?v=_HZ8IEw91xU