By E. Glenford Prescott
I am extremely happy for the achievements of the Sion Hill Euphonium Steel Orchestra in winning the senior national panorama title for a record six consecutive years. I am happy not only because I am from that esteemed community, but also because I was among individuals who came up with the idea to form a steel band in Sion Hill.
These nine people are known to Sionarians by the aliases "Barabas", "Jezzai", "Ras Aaron"; "Webby"; "Picker (Bowman), "Vick-I", "Cooch" 'Haghee' and "Knowledge".
In fact, our first initiative was to do craft such as grass mats for sale, so we began by cleaning up an old an abandoned stone wall structure know as "Dowden Old house". It was later to be rechristened "Top Ranking" and used as the first pan yard.
But back to the beginning.
After the cleaning of the place, the idea was thrown out that since we had a steel band from the area in the past why not get one started again. We later spoke to Alfred "Two Food" Gordon, the reigning pan solo champion, who had taken up residence in Sion Hill by Mr. Bucchan's (Bocarn) place and could be seen and heard playing his tenor pan for hours on afternoon. He ravenously ate up the idea since he had reportedly fallen out with his former band — 20th Century.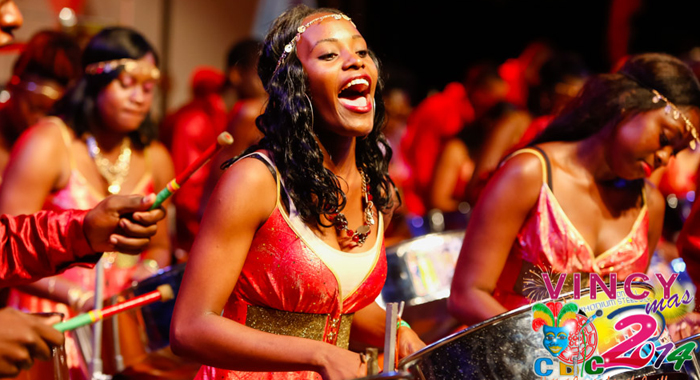 Later, some others like "Darkie", "Caba", "D-Dale", and "Toughseeds" (deceased), joined the group and we began to formulate the process to get pans from the oil factory at Arnos Vale, Trinidad, and wherever pans could have been had. The Sion Hill Club also contributed monies to assist with the setting up of the band.
We then — with the help of other bands, namely Starlift, 20th Century, West End Fantasia (later "We Fantasia" and Potential — began holding block-Os to raise funds to purchase pans.
I want to thank these band members, some of whom have gone to "The Great Beyond", for their selfless support to a rival organisation.
I salute Henly Baptiste (deceased), Andrew (deceased), "Mantie" now known as "Hero", Josiah, "Hootoo", Ashely Kirby, Spoony Clouden, "Grey", and Toboo here personally today.
I remain eternally grateful to you guys.
We also had many setbacks in our time. In 1980 the passage of Hurricane Allan saw many of our pans being washed away from the 20th Century pan yard on the reclamation site.
Born of a fighting spirit apparently bestowed on the residents of this small village, which sits imperiously and at times disdainfully looking down on capital Kingstown, we soldiered on.
And on April 5, 1981, 11 days before my near fatal car crash, the Sion Hill Euphonium Steel Orchestra played before a live audience.
We were one of three bands taking part in the panorama that year — with Starlift and 20th Century. We came a distant third.
We had a membership of 61 persons; 59 of these were known by aliases! Only happens in Sion Hill.
The name of the band was given by "Darkie'.
I was not among those making history since I had to work on that Sunday. Sigh….
I, however, had contributed by cutting poles and branches to fence the place on Saturday then going to make house calls to near by members to get to the pan yard to do final scrubbing and make preparation for the ital., etc., Sunday morning.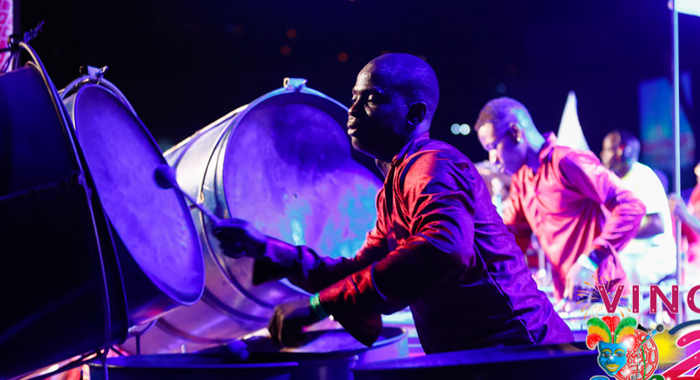 On the lighter side, when we were planning one of our fundraisers, "Webby" said, "We need to have a fair bigger than an atmosphere…" Well, those who were sitting on benches fell to the ground, and those who were sitting flat started rolling with laughter.
I subsequently had a falling out with the band and withdrew myself from the organisation, but returned later to head the organisation at the behest of the members who were unhappy with the financial state of the band and its operations.
It was during my return that I got my ankle broken on June 12, 1983 after trying to evade a knife-wielding member who wanted to be paid for playing and I refused to do so.
My tenure saw the band, which had almost gone into a major case of dormancy and a hair's breadth from extinction, return to competition, purchase new pans and a drum set, a proper financial system set up and jobs with Sunset Shores, Young Island and other hotels being done on a regular basis.
This was done since I worked at the Income Tax Department and came into contact with the owners/operators of these businesses.
"Two Food" by then had left the band and "T-Man", a pan builder and tuner, was assisting with arrangements. I took the initiative to ask the late "Tanny" Peters to come by the pan yard to give us some help. He decided to come up one night and, amazingly, upon walking into the pan yard, he gave an assessment about the state of the band and which pan needed retuning!
He, sadly, was taken up with Starlift and was unable to do much work with us.
I headed the band for just over two years and took my leave as chairman but remained as one of the band's rep on the Youlou Pan Movement.
I was later elected as Assistant Secretary/Treasurer of that organisation for one term (1986-1988) and chose not to seek re-election along with the rest of the executive.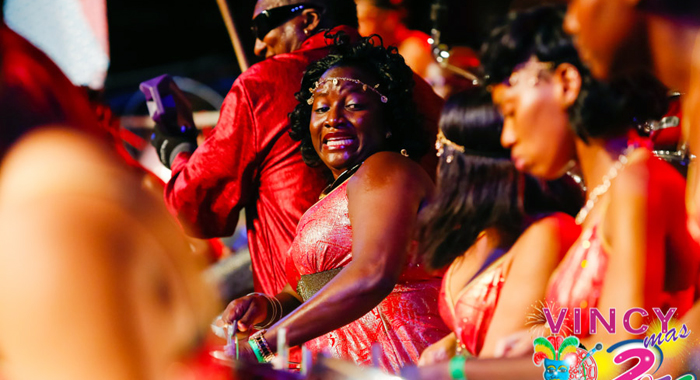 Over time, there have been some unsavoury incidents coming out of the organisation. I am saddened by these and agonise without end.
I wish for the day when we all can sit and re-run the early days of "Top Ranking". I hope it happens. I honestly do.
In view of the foregoing, I feel honoured to have been a founder member of the Sion Hill Euphonium Steel Orchestra even though my association with the band is less than fleeting owing to a number of concerns, a major part of it being the dabbling of politics. Green and black, whichever shade, are the Sion Hill trademark colours. I stand by that; green for the grass of our playing field and vegetation, and black for the clour of our skin. Sadly, many do not know why these colours were selected.
The regulations of the band say this, but that I assume these regulations are under dust now.
I must say here boldly that for all the years that the Sion Hill Euphonium Steel Orchestra has been in existence I, E. Glenford Prescott, am the only head of the organisation not accused of financial malpractice. I am Sion Hill and Sion Hill is me.
In concluding I take this opportunity to commend the work of the new guard, hoping that they would use what financial gains the band has made to develop and expand, to make decisions that would benefit the players and the community and to be honest in their operations. Our obligation must be to build and improve on what we met as we head to the door on the other side of the room.
Bless up.
Green as grass, Black in skin… Sion Hill!… Lose, draw or win…
Fight, Fun or Funeral Sion Hill people answer the call…