The 19 employees of the St. Vincent Cocoa Company have been thrown on the breadline, while the investments of several farmers remain uncertain as the company informed the government this week that is it ceasing operations.
A well-placed source has told I-Witness News that the government was informed of the development on Thursday.
The development comes even as farmers have invested time and efforts in cocoa cultivation since the company was established in 2011.
Many of the cocoa planted since then have begun to produce fruits and farmers were being paid EC$1.36 per pound of wet weight and $3.40 per pound of dry weight for their cocoa beans.
The St. Vincent Cocoa Company was pitched as intending to re-establish the cocoa industry in St. Vincent and the Grenadines, using sustainable agricultural methods.
The source could not disclosure the reason(s) for the closure of the company, but told I-Witness News that its owners are said to have decided to leave for the state the approximately EC$1 million in assets they have in SVG.
The assets are said to include vehicles and a nursery for cocoa plants.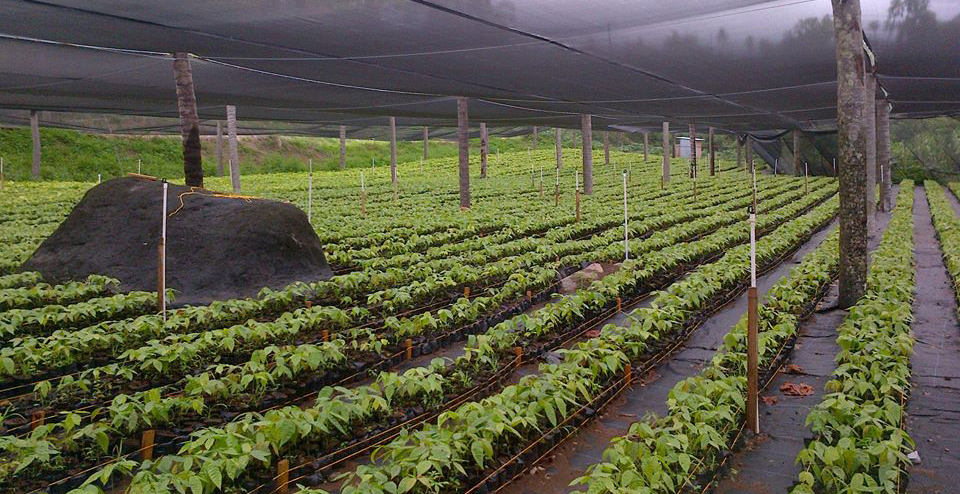 In the lead-up to the 2010 general elections, former Prime Minister, Sir James Mitchell, an agrarian, pitched cocoa as a potential money earner for the Vincentian economy.
The Unity Labour Party, led by Prime Minister Ralph Gonsalves, attempted to rubbish the idea, but on Aug. 12, 2011 signed an agreement with Amajaro Trading Limited, one of the world's largest cocoa companies.
The 50-year agreement, which qualified for review after 20 years, gave Amajaro exclusivity in SVG to buy cocoa beans, in wet and dry bean form and to perform all sales and marketing of SVG cocoa within the period of the agreement.
The exclusivity clause, however, made exception for cottage industry persons selling cocoa for consumption in St. Vincent.
According to material disseminated by the Cocoa Company, by November 2012, 129 acres of demo-plots were cultivated and 50 acres of old cocoa fields were also rehabilitated through a pruning programme, in collaboration with the Ministry of Agriculture.
Two shade houses were built on the windward side of St. Vincent to house cocoa seedlings and a nursery in Orange Hill.
The nursery was also used as a shade house and for grafting and propagation of new seedlings.