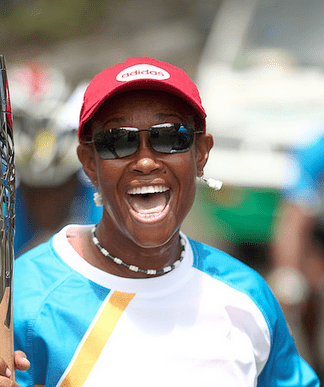 St. Vincent and the Grenadines (SVG) won the final two games in the West Indies Regional Women Super 50, with Samantha Lynch registering a career best even as she mourns the death of her father.
Lynch played finished with a career best 50 in her innings against Dominica.
SVG beat Dominica by 73 runs, after Dominica won the toss and elected to bowl.
SVG made 157 for 9 in 50 overs, with Lynch making 50 and Juliana Nero scoring 38.
Bowling for Dominica, Joycelyn Farrel secured 3 for 34 from 10 overs.
Dominica, in reply, made 84 all out, with Pearl Etienne scoring 15.
Bowling for SVG, Latoya Providence got 2 for 16 from 10 overs, while Stacy Ann Adams secured 2 for 16 from 6.
Lynch was judge player of the game for her 50 runs and 1 wicket.
The Vincentian won their game against Grenada by 7 wickets, after
Grenada won the toss and elected to bat.
Grenada made 98 all out from 33 overs.
Debbie Ann Lewis scored 18.
Bowling for SVG, Shevorne Clark for 4 for 18 from 9 overs, a career best. Stacy Ann Adams got 3 for 23 from 7 overs, while Latoya Providence got 2 for 8 from 7 overs.
In reply, SVG made 99 for 3, with
Juliana Nero scoring 32 not out.  Shevorn Clark, who made 13 not out, was adjudged player of the game.
This squad is the youngest average team to represent SVG in a women's tournament recently.
SVG lost 2 games and won 3, to finish 5th in this year's competition.
Jamaica beat Guyana in the final to be crowned champions.