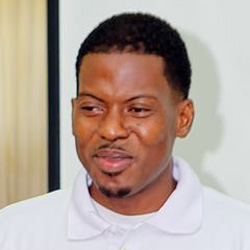 The Science, Technology, Engineering and Mathematics (STEM) programme was first introduced at the St. Martin's Secondary School in 2013. This is a very unique summer camp, which is designed to not only benefit the participantsbut the facilitators as well. It is design to encourage and guide youths of St. Vincent and the Grenadines to use their knowledge not just for the traditional academic class work but also to use their knowledge for make creative and innovative content and also show that they can be on par with youths of developed countries.
St. Vincent and the Grenadines is sitting on an overwhelming amount of creativity and the youths just need to be provided with that supportive environment so that creativity can flourish. At the moment, STEMSVG summer camp provides that environment.
Facilitated by local professionals and local private businesses, the camp has the capacity and capability to bring that creativity to realisation.
The aims of this project are:
to apply new teaching methods to curricular studies while exposing students to other interesting and non-curricular studies;
to expose the youths of St. Vincent and the Grenadines to work and ideas which would take them beyond the class curriculum;
to expose the youths of St. Vincent and the Grenadines to tools and work which would allow them to be innovators, seek other lucrative career paths and see how relevant their core curriculum classes are when applied to their chosen career;
to train teachers and students from across the diaspora and expose them to equipment they would not normally have access to in the classroom; and,
to create a network for teachers to share their talent and skills among themselves which an be taken back to their respective schools to further develop their students.
According to CSLNet, "S.T.E.M education is more than just science, technology, engineering and mathematics: It is an interdisciplinary and applied approach that is coupled with real-world, problem-based learning". The STEM SVG is built on the theme "Innovative Ideas Innovative Teaching". This is designed to expose its participants to the technical and practical aspects of information technology and show them how what is done in the classroom applies to real work.
In the first official launch of the programme in 2013, there were 60 participants attending from various schools and communities.
Recognizing the academic merits of the STEM course, organisers invited students from across SVG to be a part of the programme, which they plan to host for six weeks annually. This year, organisers capped the camp at 55 participants, with the average course having 10 participants.
The programme now has 12 volunteer: Sheri Edwards (Kingstown Preparatory), Alinford Samuel (SJCK), Soyini Clarke-Palmer (JP Eustace), Brodlon Daniel (SJCK), Marneen Oliavir (SMSS) and Petrus Gumbs (Director). There are also four class assistants to assist the teachers and students.
This camp was opened to youths throughout St. Vincent and the Grenadines.
This camp was the first to introduce youths of St. Vincent and the Grenadines to the field of robotic, where participants were involved in building and programming robotic unit to carry out a particular task.
Participants were also introduced to web and graphic design, game development and animation.
The cam also focused on maths, English, physics, biology, programming and database. These subjects were taught without the use of the chalkboard, as more interactive methods were used to keep the student interest, an in an effort to break away from the style of the traditional classroom.
This is not a St. Martin's Secondary School project, but is merely hosted by the school. The St. Martins Secondary School was able to send the most team to NTRC I Square competition 2014, and then 12-year-old Jodd Alexander became the youngest student to place third, with his application, Heritage Quest.
Through the STEM programme, three students, Elias Khalil, Troy Halbich, and Chavez Abbott, were able to accelerate their academic studies in information technology and attempted the CSEC IT exam and they were successful.
Halbich received a Grade 1, while Khalil and Abbott received Grade 2.
The project was supported by Beachcomber, Ernie Gibson, Subway, Off the Grid Media, GECCU, CK Greaves & Co. Ltd., Randy's Supermarket, Quick Cash, KCCU, SVGTU, Hotel Alexandrina, The New Montrose Hotel, the T-shirt Store and St. Vincent and the Grenadines Destination Photographer.
Persons interested in the programme can visit www.stemsvg.com or https://www.facebook.com/stem.camp.7