SVG cannot prosper without high-quality education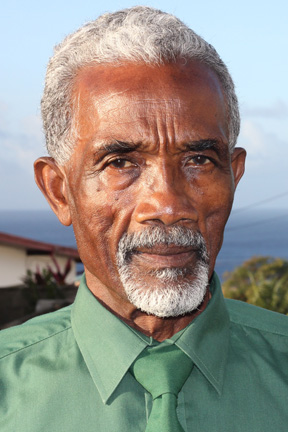 It is 35 years since the promise of independence was realised, but our country still fails under an inept government. The 27th October 1979 was meant to be the start of independence, but rather than cut the umbilical cord of dependence to the UK, successive SVG governments, including the ULP regime, have just hooked up additional umbilical cords to other richer nations. The slave mentality of the 'begging bowl' approach still exists.
Our country is in a mess and after 13 years in office, the ULP regime still fails many thousands of Vincentians. Agriculture is in crisis, poverty is in increasing, unemployment is high, crime is out of control, public debt is high and the education revolution is failing our children. This is no plan for independence.
It is the families of the poor who suffer the most. How can children in poverty celebrate independence, when many go to bed with an empty belly, many live in households that are unable to afford electricity and water, and many are being denied high-quality education?
The St. Lucian Opposition Leader, Allen Chastanet, has called for PM KennyAnthony to resign as Minister for Finance and Economic Affairs, claiming that he has shown very little competence in managing their country's fiscal situation.
SVG Green party also demands the resignation of Gonsalves as he has been utterly hopeless in managing SVG's public finances. The ULP regime lack the long-term vision needed to create an independent nation, built upon high-quality education and a strong sustainable economy.
The main components that shackle our people in poverty and our country dependent upon other nations, is Taiwan using our deep-sea tuna fishing licence and the discriminatory tax exemptions given to Taiwan and the super-rich of Mustique and Canouan. These two policies, upheld by the NDP and ULP regimes, are the wicked evils that hold our country back.
Our people need emancipation from the gross injustice of discriminatory laws that let super-rich foreigners prosper with tax-exemptions, whilst Vincentians suffer being taxed to the extreme.
Long-term, sustainable independence for our country will only be achieved when we have a strong economy. We must cut ties with Taiwan and open ties with China and urgently build our own billion-dollar tuna fishing and fish processing industry. We must also put high-quality education at the heart of our economy and build our own science and technology university to educate our people.
For true independence, a Green government will abolish these discriminatory tax laws that punish our people. This will help to boost the economy, create thousands of new jobs, help SVG businesses to prosper and create the revenue needed to competently manage the socio-economic and financial affairs of our beloved country.
May God continue to bless SVG. Happy 35th anniversary.
Ivan O'Neal BSc (Hons), MSc, MBA
Leader and co-founder of SVG Green Party 
SVG Green Party