By E. Glenford Prescott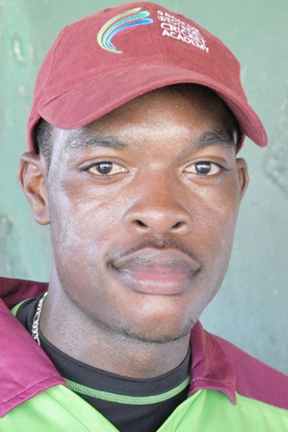 CASTRIES, St. Lucia — Defending champions, St. Vincent and the Grenadines go into their final match against Grenada looking for an outright victory to retain their title.
The Vincentians are in third position on 9 points behind Dominica and Grenada, who are both on 10.
The defending champions took first innings points from St. Lucia, but conceded first inning points to Dominica. Grenada and Dominica played to a no-decision, while both teams were able to secure first innings points in their other match.
In the third round of matches, SVG, who complaint about poor umpiring, were dismissed for 202 in 58 overs at the Mindoo Phillip Park, with captain Lindon James 61, Miles Bascombe 35, Gidron Pope 31 and Kenneth Dember 21 being the principal scorers.
The Vincentian camp expressed doubts over the decisions of both Bascombe (caught behind) and Dember (LBW).
Veteran left-arm spinner, Ray Casimir 4/41 medium pacers Vivian Titre 3/52 and Kevin James 2/13 shared the wickets.
Dominica, at their turn at the crease, totalled 285 and were said to have been the beneficiaries of some dubious calls with both openers Jerlarni Robinson and Tyrone Theophile gaining significantly.
Theophile, who reports say survived several LBW shouts, went on to hit a tournament high 137 while Robinson got 73 — the pair doing much to eat into SVG's meagre total.
Legspinner Kieron Cottoy (5/69) and Dawnley Grant (3/22) were at the receiving end of the questionable calls.
In the other match at the Beausejour Cricket Ground, Grenada took first innings from the hometeam.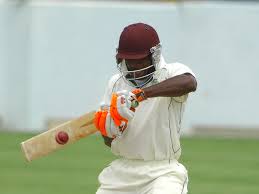 St. Lucia, batting first, were dismissed for 186 with Craig Emmanuel 51 and Larry Edwards 34 leading the batting. Grenada was once again led by left-arm spinner, Denis George 3 for 35.
Grenada replied with 266, with half centuries coming from the bats of Denis Smith 86 and Devon Smith 56, with left-arm spinner, Gary Mathurin 4 for 45, being the top bowler.
Batting a second time, St. Lucia were 102 for 6, with Johnson Charles 69 being the topscore, with the pacey Nelon Pascal taking 3 for 27.
Points standing before the final round: Dominica 10 points, Grenada 10 points, St. Vincent and the Grenadines 9, St. Lucia 6 points.
The final round is scheduled for Tuesday and Wednesday.