By E. Glenford Prescott
The Sion Hill Masters pair of Ronald Medford and William "Bill" Edwards set a local cricket record when they scored 9 run off a single delivery in a match against Kingstown Masters in the National Masters T20 Cricket competition on Sunday at the main Arnos Vale Playing Field.
The historic moment began when Medford turned a ball into the onside off the bowling of Ancell Hooper for a single. An overthrow saw the batsmen taking another run. With the fielder holding on to the ball a bit too long, Medford called Edwards through for a "cheeky" third run. The ball was then over thrown and the batsmen scrambled 2 more runs, which resulted in a throw at the stump speeding off to the boundary at the Bequia end.
With most persons present citing this as a phenomena, confusion then took centre stage with one umpire signalling 6 and 4 indicating that 10 runs had been scored. The other official, the more senior of the two, then signalled 8. But a reliving of the event by the players and officials it was finally settled as 9 runs — and a place in history.
None of the persons in attendance none could remember anything more than 7 runs being scored off of a single ball in SVG.
The match saw Sion Hill Masters beating Kingstown by 61 runs.
SCORES: Sion Hill Masters 143/5 20 overs; Kingstown Masters 82 in 19.1 overs.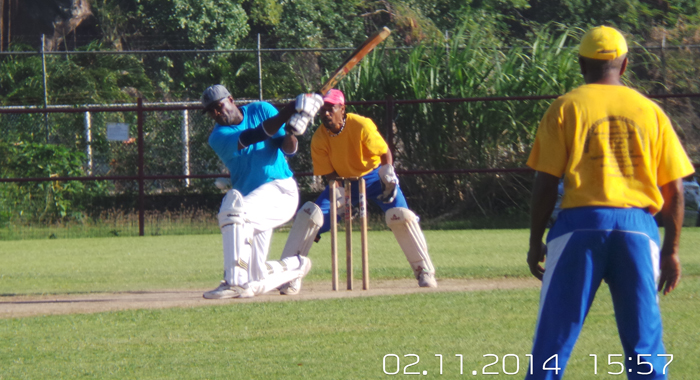 Sion Hill Masters won the toss and decided to take first knock and despite seeing McNeil "Taste" Morgan sending down 5 wides in his first and only over, were pegged back early on after losing the informed Keon Jack (16). Jack and Nicholas Duncan (11) had raised 40 for the first wicket but it took all of 10 overs. Jack was brilliantly caught by Bryan Alexander diving one-handed at midwicket. The usually loquacious Alexander, as if shocked by his own moment of magic, appeared lost for words as he was seen running around the field holding the ball aloft but uttering no sound! Duncan, whose slothful pace created some early pressure on the batting team, went shortly after. It was then left to Edwards (34) and Medford (34) to up the tempo in record-breaking fashion as they added 43 for the third wicket. Edwards struck 1 six and 1 four while Medford, who was celebrating his birthday, struck 2 sixes, 1 four and a 9. Syl Vanloo added a further 33 with Medford making 19*. Hooper took 2/30.
Kingstown, in reply, never got into the chase after losing half their side with only 24 runs on the board.
Brain Davis 3/8, Medford 2/27, Augustine Victory 2/8 were the most successful bowlers with Andrew Bramble conceding 14 runs from his 4 overs.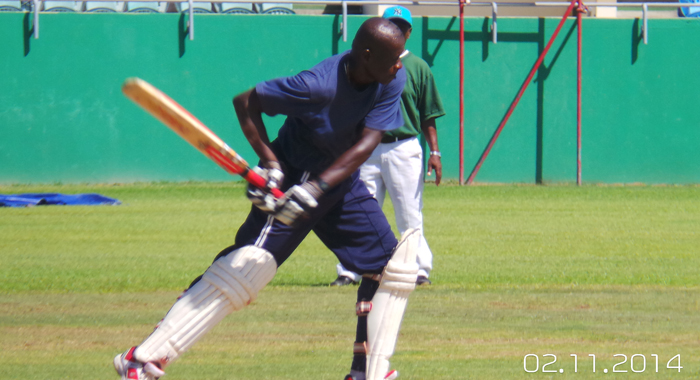 In the morning fixture, RSVG Police beat Pastures by 5 wickets.
Batting first, Pastures reached 105 with "Titmus" Trimmingham 23 and Alvin Hope 19 being the leading batsmen. Sigmund Allen 2/1 and Parnell Browne 2/27 led the RSVG Police bowling.
Gosnell Cupid (28) and Parnel Browne (23*) then helped the lawmen counter Hope's (4/16) attempts to derail the victory train. Once again the policemen looked to be coasting to a certain victory when Cupid and captain Trevor Bailey (13) had put on 43 for the first wicket. But once again, the slide came, which saw them being 78/5 and nervous looks directed at the middle. It was left to Browne who found an able partner in Jason Laborde (15*) to see over the line off the first ball of the 15th over.