The Vincentian Parliament on Wednesday unanimously welcomed the announcement of plans by the United States and Cuba to normalise diplomatic relations, after 50 years of hostility.
Prime Minister Ralph Gonsalves, Leader of the Opposition Arnhim Eustace, and House Speaker Hendrick Alexander agreed to postpone the debate of the Estimates of Income and Expenditure for 2015 to allow the government to deal with state matter arising from the development.
The debate, which was scheduled for today (Wednesday) — the same day that the news of the development broke — has been postponed to 9 a.m. tomorrow.
U.S. President Barack Obama said on Wednesday that the United States will restore full diplomatic relations with Cuba and open an embassy in Havana for the first time in more than a half-century.
Following the Cuban Revolution of 1959, in which Fidel Castro came to power, relations between the Untied States and Cuba deteriorated substantially and have been marked by tension and confrontation since.
Castro led Cuba until 2006, when he handed over power to his younger brother Raul Castro because of his own declining health.
Gonsalves told lawmakers in Kingstown that what transpired on Wednesday is "an event of earth-shaking proportions, politically".
He noted that the announcement was accompanied by the release of prisoners by both Cuba and the United States.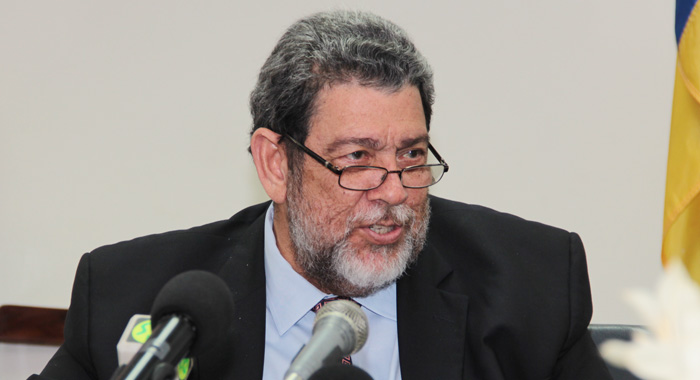 Gonsalves, whose Unity Labour Party administration has maintained close ties with Havana since coming to office in 2001, also spoke of Obama's "strong statement" to remove Cuba's designation as a terrorist state and to open up some economic activities including the use of credit cards by U.S. citizens in Cuba, and the loosening of travel restrictions.
"Of course, there are issues which remain. Both President Castro and President Obama acknowledged that issues remain between certain matters and a particular documents is being sent to me, the Cuban ambassador also has been in touch with me, similarly, and I have gotten in touch which CARICOM. The CARICOM chairman is somewhere out in the Middle East," Gonsalves said.
"And there are many things which St. Vincent and the Grenadines, as a government, needs to do in response to this matter and traffic which is coming in, and I consulted with the Honourable Leader of the Opposition and the Honourable Speaker and they have agreed with my suggestion that we suspend the sitting from this moment so some of these executive state activities we can proceed with," Gonsalves told Parliament.
He told lawmakers that he has spoken to Minister of Foreign Affairs, Sen. Camillo Gonsalves and will meet with him to further discuss the development.
"So when we leave here, he will leave and come to the Office of the Prime Minister," Gonsalves said of Kingstown's foreign secretary.
Gonsalves said that many of the things that Obama spoke of were included in the communiqué issued after last week's CARICOM-Cuba Summit in Havana and the ALBA summit last Sunday.
"A matter which all of us, I believe in this Honourable House, has been hoping for — for the fracturing of the Western Hemisphere to be healed and it appears as though there is a dramatic commencement of that healing," Gonsalves said.
"This is a day of great rejoicing," he told Parliament and radio and television audiences, noting the role of Pope Francis, "in urging this particular healing of the fracturing from 1961 onwards in our hemispheric family."
Gonsalves said he is looking forward "with great interest" to the Summit of the Americas to be held in to be held in Panama City, Panama on April 10-11, 2015
He noted that the Panamanian government had already invited the Cuban president "and the entire Caribbean and Latin America supported this invitation.
"And I am pretty sure that the Panamanian invitation would not have been made in the terms in which it was made, unless there would have been some other kind of accommodations, and it would be wonderful for us to be at a meeting, Summit of the Americas, and it's almost too good to believe it is true to see the President of the United States and the President of Cuba sitting down in a hemispheric family," Gonsalves said — adding, "in alphabetical order," in response to a comment from the floor.
"It's a day which I would look forward to and I hope the good Lord keeps me alive to see that event," he further told lawmakers.
Obama will attend the Summit of the Americas meeting along with Castro, the New York Times has reported.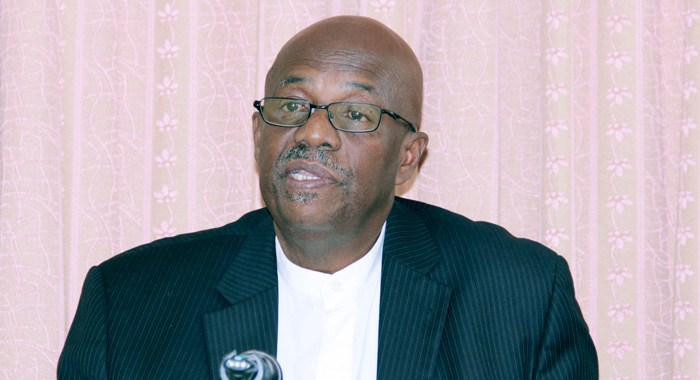 Meanwhile, Eustace welcomed the decision, saying, "Mr. Speaker, I simply want to say at this point in time that during the lunch hour I was briefed by my wife on this matter and therefore when the Prime Minister came to speak to me a while ago, I already had most of the information he gave to me.
"I was really in tune and I look forward to a deepening of that relationship and I believe that over time, you don't sit in alphabetical order anymore," said Eustace, who is leader of the New Democratic Party, which established Kingstown-Havana ties.
The announcements in the United States and Cuba came after the release of U.S. contractor Alan Gross held in prison in Cuba for five years.
Gross' "humanitarian" release by Cuba was accompanied by a separate spy swap, the officials said. Cuba also freed a U.S. intelligence source who has been jailed in Cuba for more than 20 years, although authorities did not identify that person for security reasons. The U.S. released three Cuban intelligence agents convicted of espionage in 2001, CNN has reported.
After 18 months of secret negotiations, hosted largely by Canada and encouraged by Pope Francis, Obama and Cuban President Raul Castro agreed in a telephone call Tuesday night to put aside decades of hostility and work towards a new relationship between Washington and Havana, the New York Times has reported.
Obama, who is into the last two years of his second and final term as president, also announced an easing of economic restrictions on the Spanish-speaking Caribbean nation, calling the move the end of an "outdated approach" to U.S.-Cuban relations
In addition, the United States will ease restrictions on remittances, travel and banking relations, and Cuba will release 53 Cuban prisoners identified as political prisoners by the United States government. Although the decades-old American embargo on Cuba will remain in place for now, the president called for an "honest and serious debate about lifting" it, which would require an act of Congress, the New York Times said.
Obama said U.S. foreign secretary, John Kerry to immediately begin discussions with Cuba to re-establish diplomatic relations.
Washington will also allow some travel and trade that had been banned under a decades-long embargo instated during the Kennedy administration, CNN has reported.
Cuba's President Raul Castro announced in Havana around the same time that Obama did in Washington, the plan to normalise relations between both countries.