NEW YORK — Vincentians in this North American city have been urged to support the ruling Unity Labour Party (ULP) in St. Vincent and the Grenadines in its bid to secure a fourth consecutive term in office in elections constitutionally due by March 2016.
Carlos James, the party's candidate for the North Leeward constituency, made the call on Saturday at a party fundraiser held in his honour in New York.
James, a political newcomer, said that that a fourth consecutive term for the Ralph Gonsalves-led administration will continue the progress towards development in the multi-island State.
He said that apart from the major capital projects the government has embarked on, St. Vincent and the Grenadines is being transformed by the social policies implemented under the ULP government.
"Remove the ULP government from the equation and you remove the education revolution, the international airport, the investment in our people through its social policies," James told the gathering.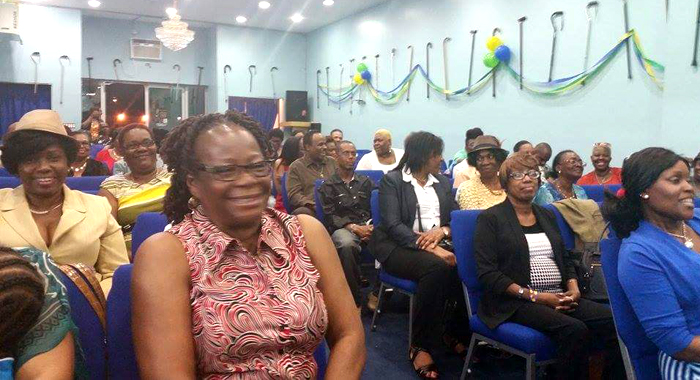 He said that despite the challenges Caribbean governments faced going past four terms in general elections, the majority of Vincentians want to see the ULP government return to power.
"Our country needs your support now more than ever. We are faced with many challenges, but the ULP government needs the support from the diaspora to help continue its mandate of good governance and representation for all its people, more particularly the poor and working class citizens," James said.
James, a lawyer, said that many Vincentians in the diaspora are looking forward to the completion of the Arygle International Airport.
He assured the gathering of mainly New York-based Vincentians that the international airport will make travelling much easier for Vincentians.
"The Argyle International Airport will benefit you tremendously from a personal level in terms of ease of travel, but it also serves as a bridge to international markets for businesses, and this augurs well for commerce and the agriculture sector," James said.
The airport, which has missed several completion deadlines since 2011, is expected to become operational by October this year, the government has said.
James will seek to unseat the main opposition New Democratic Party's Roland Matthews, who is seeking a second consecutive term as MP for North Leeward.