By E. Glenford Prescott
Last month, Team Athletics St. Vincent and the Grenadines (TASVG) issued a media release heralding the arrival of a star:
"Courtney Williams, one of two athletes on an Olympic Solidarity Scholarship in the United States sprinted into the record books by breaking the 200m national record on his quest to Pan Am Games qualification.
"On Friday 5, June 2015, at the 2015 Texas State University Friday Night Lights All Comers Meet, Courtney lived up to long held expectations in the 200m when he clocked 20.59 secs, qualifying for the 200m event in the Pan Am Games and breaking the national record in the process," the release stated.
The release indicated that well-placed persons in TASVG with track and field clairvoyance had seen the silhouette of "this star" on the horizon. His record-breaking run therefore appeared to confirm what had only been visionary up to that point.
However, one month after the acclaimed feat, many "in the know" in track and field in SVG are questioning the credibility of the information as dispensed by the local ruling body.
The persons are not questioning the integrity of TASVG but appear uncomfortable with the mark set by Williams.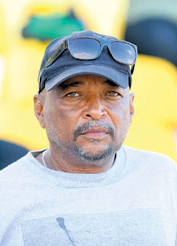 Veteran track and field coach Michael "Mercy' Ollivierre has expressed concerns over the time since, according to him, the athlete has never run close to that time before or after "breaking the record".
Ollivierre said that he would only be satisfied when the equipment used in timing the event and the correct wind speed are given.
"It is really strange for an athlete who never posted that quick a time or come close to it to [do so] all of a sudden. Something is not right," Ollivierre contends.
He said that Williams, though a good young athlete, has been put in a situation where his times would be scrutinised and compared each and every time he goes into the starting blocks for the 200 metres.
A technical official with international accreditation when asked about verification and confirmation of records said that each time a record is broken, the equipment is checked along with other things related to that particular event before it is stated as a fact.
He, like Ollivierre, said that he had some reservation with the claim of the record but preferred to allow time to produce the real evidence.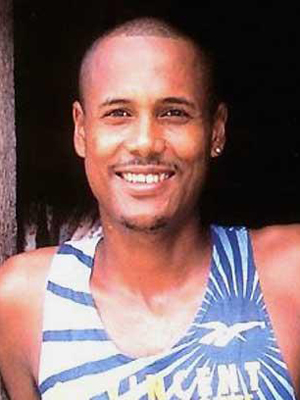 Top distance runner and coach Pamenos Ballantyne, not one to ignore an issue regarding track and field, was forthright in query of the time.
"There is no way that Courtney Williams could run that time there. No way," Ballantyne said with the usual passion in his voice.
"Look at his times since then. He went to St. Kitts and other places and never came close to that time. He is running high 21's and 22's. So where did he get that speed all of a sudden?".
The concerns of both Ollivierre and Ballantyne appear to have some merit as Williams at the Lobo Collegiate Invitational in Albuquerque, New Mexico posting a time of 22.32 seconds and placing 3rd in his 200-metres heat then.
Ballantyne said there are at least three athletes, among them CARIFTA Junior silver medallist Reuberth Boyde, who are doing much better times than Williams, the son of former SVG speedster Carl Williams.
He said that Williams is being given a grant of US$1,000 a month because of an Olympic Solidarity Scholarship and TASVG are happy that this time came through so he can go to the Pan Am Games in Canada.
A call to the cell phone of General Secretary of TASVG Tyrone James was met with the response: Sorry but the persons you've called is unavailable" while a call to chairman of selectors Rohan Thomas was also met with a blank.
The 200 metres record of 20.76 was set by top athlete Eswort Coombs 20 years ago — in May 1995 — at the NJCAA Championships in Odessa, United States.
That same year, Coombs, 23 at the time, won the 400 metres at the World University Students Games in Fukuoka in Japan in a time of 45.38 seconds.
He also claimed gold over the same distance at the CAC Games in Guatemala that same year.