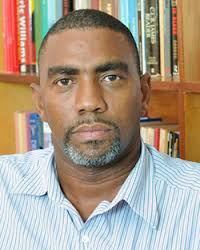 The St. Vincent and the Grenadines Teachers' Union says that hundreds of teachers are expected to gather at Frenches House in Kingstown today, Tuesday for it's 19th biennial convention.
The convention, which gets underway at 9 a.m., is being held under the theme "Commitment and Loyalty to your Trade Union: The Gateway to a Brighter Future."
The open session will hear an address from the dynamic keynote speaker, Tennyson Joseph, head of the Department of Government, Sociology, and Social Work, at the University of the West Indies, Cave Hill.
Other major highlights include the public recognition of four Union stalwarts: Marissa Creese and Cleopatra Jackson, and s Elton David and Cetroy Wilkes.