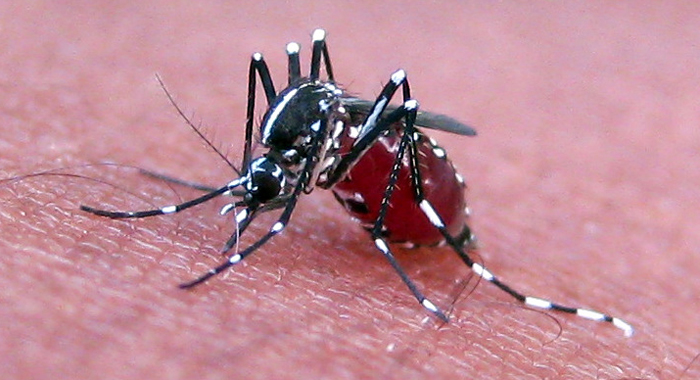 St. Vincent and the Grenadines has recorded an additional five cases of the mosquito-borne Zika virus.
The virus has been linked to microcephaly, a condition in which babies are born with underdeveloped heads and brains.
The five new cases, all of which have come from the northern Grenadine island of Bequia, bring the national tally to eight.
The Ministry of Health said that as a result of the new cases it has increased its surveillance and response activities to address this rising number of cases.
The Zika virus is transmitted by the aedes aegypti mosquito, which the ministry noted lives inside and around houses, and reproduces in any object containing still water.
The incubation of the mosquito requires 7 to 10 days, and once born the insect can live up to 6 weeks.
Aedes aegypti mosquitoes lay their eggs every three or four days.
A female may lay as many as 400 eggs over her lifetime. The eggs can resist drought conditions for over a year, and then evolve into mosquitoes when in contact with water.
The mosquito is most active and the risk of bites is greatest in the early morning and also in the early evening.
The Ministry of Health, Wellness and the Environment says it continues to intensify its efforts in a targeted manner and urges the public to continue to take the necessary steps to protect themselves.
Epidemiologist Dr. Rosmond Adams said it is important for citizens to remain vigilant and not let down their guard, and that they continue to take all measures to protect themselves from mosquito bites, thus reducing the possibility of contracting the virus.
He also reiterated that source reduction is critical if we are to win this fight against Zika.