The Vincentian woman who was fined BDS$50,000 for importing two bottles of liquid cocaine into Barbados earlier this month returned home on Wednesday, having paid the fine.
Desrey Vernice Stowe, a 35-year-old mother of two, arrived at the E.T. Joshua Airport on board a LIAT flight at 3:15 p.m.
Officers from the Narcotic Unit arrived shortly after.
The woman went inside the arrivals hall of the airport, where she spent some time before leaving for Kingstown, along with the police officers in a private car, driven by police.
Stowe's mother and lawyer Grant Connell were outside the airport waiting for her and left in Connell's vehicle shortly after the police.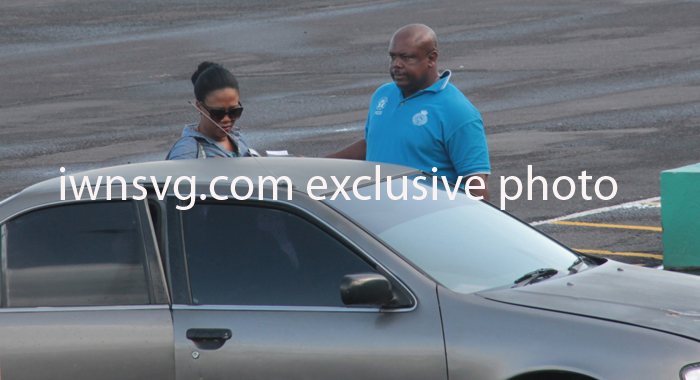 She was taken to the Central Police Station in Kingstown, where she was processed and released shortly after.
Stowe was charged in Barbados with possession of 1.5 kilogrammes of cocaine, possession with intent to supply, trafficking and importation.
She pleaded guilty and the fine was imposed on her.
She arrived in Barbados from St. Vincent by air on June 6, reportedly on the last flight from St. Vincent to Barbados.
When Customs officials searched her luggage, two bottles containing a liquid were allegedly found.
Police in Barbados say tests revealed the liquid to be cocaine.