This year's Intermediate High School (IHS) Young Leaders group is drawing inspiration from the dismissive attitude often directed at them, to help disadvantaged and at-risk groups in the community.
The students are conducting this year's project under the sub-theme, "Volunteer Today – 'We Rise by Lifting Others'".
The national theme for this year's project is, "I am WE: Volunteering for IMPACT".
Kimberley Young-Compton, one of three coordinating teachers for the IHS Young Leaders, told iWitness News that the group decided to focus on children, with specific emphasis on disadvantaged and disabled children.
She said that since launching their project in March, the IHS Young Leaders have been visiting the Paediatric Ward of the Milton Cato Memorial Hospital every week.
They have also visited the St Benedict's Day Nursery and Children's Home in Georgetown, which describes itself as "a unique institution dedicated to providing care for underprivileged children".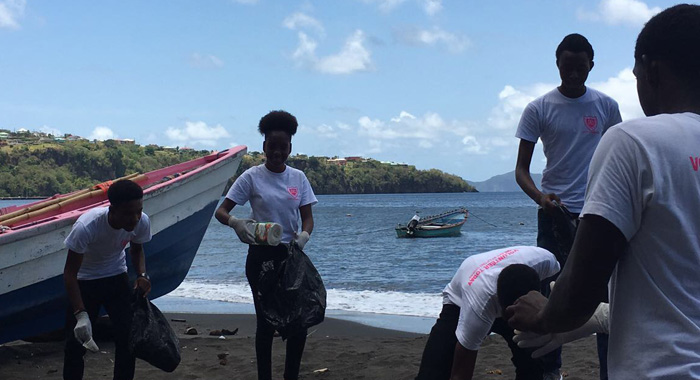 The institution is home to a number of children, many of whom have severe intellectual or physical disabilities.
During their visit to St. Benedict's, the students donated food items, personal effects and had a "mini party" with the children, sharing sandwiches, pizza, cake, juice and other refreshments for the children and also read to them.
The group has also been partnering with SVG Helping Hands, a non-profit organisation that responds to the needs of young children from poor, disadvantaged and underprivileged families.
The young leaders have already cleaned the building in preparation for painting this weekend.
They will also remodel a playroom at the Helping Hands Centre.
Last Saturday, the Young Leaders filmed an infomercial that they hope to broadcast on national television to help to highlight what the students have been doing and their aim.
That same day, they also did another clean-up of the Rose Place beach, noting that it is popular among children in the area, where many of the children don't have baths in their home.
"We are hoping that the children would get that nobody is better than anybody," Young-Compton told iWitness News.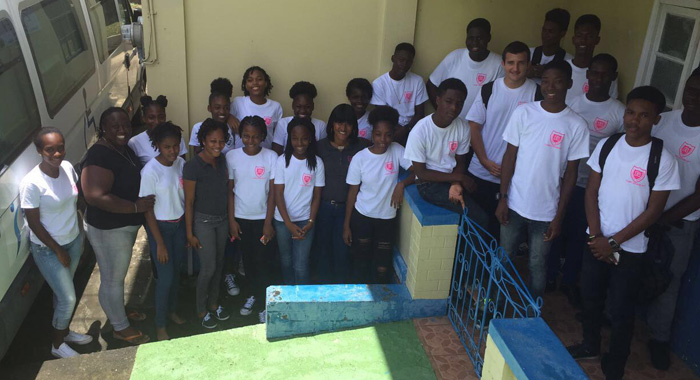 She noted that at St. Benedict's there are a number of children with cerebral palsy and other conditions.
"So we are trying to show them that you are not supposed to shun anyone and everybody has a place in this world. By working along with people who may not necessarily be just like you, but you can learn a lot from."
She noted the school's sub-theme, adding, "So we can do little things to make other people's life a little easier."
She said there is a direct link between the theme and the school itself.
"It kind of goes along with the type of school we come from. People might look at our school and say the kids can't do this; the kids can't do that. That is the same way they might look at disabled children and say they can't do this, they can't do that.
"But, being with these children, they are very capable of showing emotion, they are very loving. So it just goes to show that everybody has their place in this world, everybody is capable of doing something positive and having a positive impact."
Some members of the public perceive the IHS negatively because its students are deemed to be lower achievers.
However, in 2014, after an eight-year hiatus, the school placed second in the national competition. Some persons have argued that the school may have been treated unfairly, with some adjudicators reportedly suggesting doubts about the ability of the students to execute the project that they did.
At IHS, twenty-three students and three co-ordinating teachers, including Gabrielle Neverson and Adika John are participating in this year's project.