Genevieve Elizabeth McMaster, the Windsor Primary School student who scored 97.6 per cent to tie for 2nd in this year's Caribbean Primary Exit Assessment credited a number of factors, including her "awesome teachers", for her performance.
"[I] feel very pleased," she told iWitness News at her school in New Montrose, adding that she was "not really" surprised that she did so well.
McMaster said that she used past papers to help her prepare for the exam.
"And I have really awesome teachers that really did well," she said.
The past papers helped McMaster to familiarise herself with a lot of questions that could have come in the exam.
The student is involved in music and plays the piano and the guitar.
She said that she did not feel pressured at all going into the exam.
McMaster plans to attend the Girls High School and wants "to become something in the field of arts and engineering".
Her advice for students preparing for CPEA:
"Pray a lot and revise and study early and then when it's time for the exams, it will be easy to just revise everything."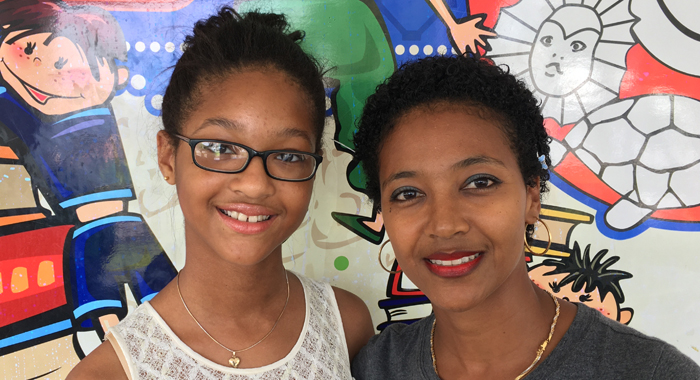 Meanwhile, her mother, Elizabeth McMaster of Dorsetshire Hill told iWitness News she is "very proud" of her daughter.
"I am also very humbled because I give God all the glory and praise because I know she could not have done it of her own strength. We are a family of faith and we really prayed and trusted God on this," Mrs. McMaster said.
She said she would encourage parents to support their children as much as they can.
"Parenting is all about sacrifices and the way I look at it, it is not about me. It is about giving up what I want to do for my children and their future. I support my children tremendously, I advise parents not to push them too hard. You can still give them some free time to be what they want to be and do what they want to do, but encourage them to study and to do homework," she told iWitness News.
McMaster tied with Chenise Olivia Harper of St. Mary's Roman Catholic School for the second position.
First was Rosario Browne of Kingstown Preparatory School, who scored 98 per cent.