The Ottley Hall man to whom a magistrate told that his finger gestures would have no impact on the outcome of his trial has been found not guilty.
The man, Dennis Richardson, continually wrapped his little fingers over his ring fingers during his trial at the Serious Offences Court in Kingstown.
Chief Magistrate Rechanne Browne-Matthias questioned the man about his actions on Tuesday, telling him that they would have no impact on the case.
She said her decision would be based on the evidence presented.
Richardson was, in March, charged with possession of a firearm and two rounds of 12-gauge ammunition.
He was found not guiltily after a trial in which the police expert told the court that while he had not test fired the homemade weapon, he was confident that it could discharge ammunition.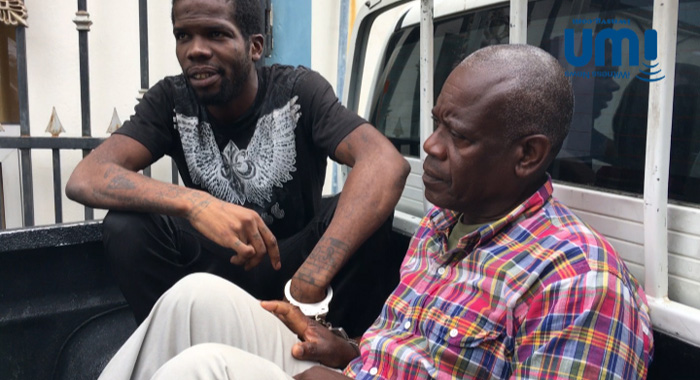 The expert had told the court that he did not attempt to fire the weapon because its configuration could result in injuries to the person discharging it.
Richardson represented himself in the trail.
As the chief magistrate handed down her ruling on Wednesday, she told Richardson that she was not convinced that the Crown had proved its case beyond reasonable doubt.
She pointed out to the accused man that her ruling had nothing to do with his hand gestures.
Browne-Matthias had, on Tuesday, pointed out that persons come to court reeking of garlic and chives — apparently believing that this would have a positive impact on their legal matters.
If Richardson thinks that his hand gesture could influence the outcome of court proceedings, he will have another opportunity to test the theory soon as he faces trial for armed robbery.
Richardson is charged, along with two 15-year-old youths, with the Jan. 30, 2017 robbery in Kingstown of EC$36,915.05 from P.H. Veira & Co. Ltd. Employee, Dwight Ryan , the amount being the property of P.H. Veira & Co. Ltd.
As he was transported back to prison Wednesday evening, handcuffed to another prisoner, Richardson was also seen with his fingers in the same position.