Minister of Agriculture Saboto Caesar is calling for a conversation on the decriminalisation of marijuana for medicinal purpose — a conversation that has been going on since 2013.
Prime Minister Ralph Gonsalves raised the issue then and asked the Caribbean Community to look into it.
CARICOM has launched a marijuana commission, which has held consultations across the region.
However, Jamaica has gone ahead and decriminalised the possession of small quantities of the plant.
However, Gonsalves has said that St. Vincent and the Grenadines will act in tandem with the recommendations of the regional commission.
Speaking on Hot 97 FM on Wednesday, Caesar said there has to be a national discussion, adding that this will inform the change in the laws.
He noted that marijuana possession is still illegal in St. Vincent and the Grenadines but noted the move toward medical marijuana internationally.
Caesar said a lot of research has gone into and continues to go into the subject over the past years.
"It will be really crazy of us for us to close our eyes to all the information that is evolving internationally."
The agriculture minister said it is time for a national discussion and the legislative framework would be informed by what comes out of the national discussion.
"I hope we do not miss the boat. I hope so," he said.
"But I want to clearly note that we are speaking about marijuana for medicinal purposes; not recreational."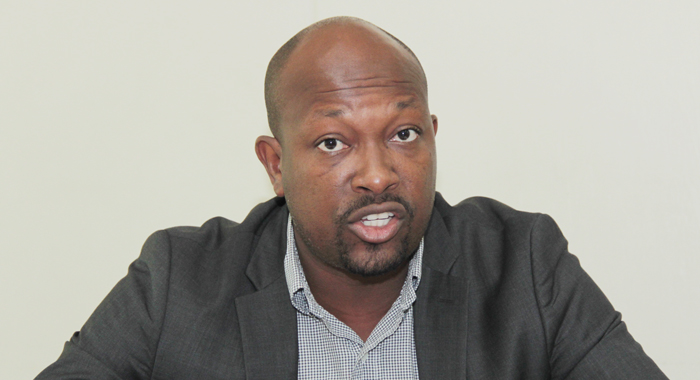 Caesar said there are a lot of commodities in St. Vincent and the Grenadines, marijuana being one of them, that have medicinal purposes.
"And I want the discussion to be zoned into marijuana alone but all the things in your backyard that your grandmother used to use when you have a fever, when you have a cold. We're just allowing these to just go by the way and going and picking up all these new drugs that are in. So it is a whole medicinal industry. I think that is where we need to structure the discussion."
Caesar said he is against recreational use of marijuana not only because it is illegal now but also because he has not done the health studies on it.
"I don't have any information about health studies," he said.
It was, however, pointed out that Strong Rum is legal but he also has not done any studies on that.
"You should hear the stories of the persons who have been treated using the medicinal marijuana," Caesar said.
"I think it is a start, it is a good discussion. I think there is a great industry to come out of this and we just need to respect each other's views and have it going. …we don't want to be left behind. Don't want to be left behind at all."
Caesar is calling for a discussion locally half year after it became public that the Canadian investors who are building a resort at Peter's Hope are also hoping to cash in on the St. Vincent's marijuana.
Ellsworth John, St. Vincent and the Grenadines' ambassador to Cuba, who wooed Canadian firm PACE Developments to the country, made the disclosure in a radio interview in January.
"One of the reasons I think they are focused on the black sand is because black sand, the volcano, it's supposed to have some kind of medicinal purposes," John said.
"And so, one of the benefits that's going to be pushed for the resort is the whole concept of medical marijuana. I know they are in discussions right now about different things — Oh, I'm not supposed to say those things? There you are," John said, apparently after receiving a cue that he had said too much.